COVID-19 Update
Our public operations are currently closed due to the Emergency Public Health Order issued on March 18th. Please know that this decision was not made lightly but for the safety of our staff, the animals that live here, and the community. Please stay connected by following us on social media, joining us on the TopZooKTWU webcams, and through email updates. Please refer to this link for more COVID-19 Updates.
Admission Rates
Adults - $7.75
Seniors (ages 65 and over) - $6.75
Children (ages 3 to 12) - $6.25
Children 2 and under - Free
Friends of Topeka Zoo (FOTZ) members -  Free with membership card and photo ID
Parking is free
No pets allowed
Strollers and Wagons
Strollers ($6.00), Double Strollers ($8.00), Wagons ($8.00), Wheelchairs ($10.00) and ECV ($25.00) may be rented at the front gate. Tax not included.
Rentals cannot be reserved. 
Hours of Operation
9 a.m. to 5 p.m.
Open daily
No admission after 4:30 p.m.
Closed Veterans Day, Thanksgiving Day, Christmas Day and New Year's Day.
Location
635 SW Gage Blvd.
Topeka, KS 66606
Service Animals
Fully-trained service animals are welcome at the Topeka Zoo.
Animals whose sole function is to provide comfort or emotional support and therapy dogs that provide a service to others do not qualify as service animals under the ADA.
View our full policy regarding service animals at the zoo, here.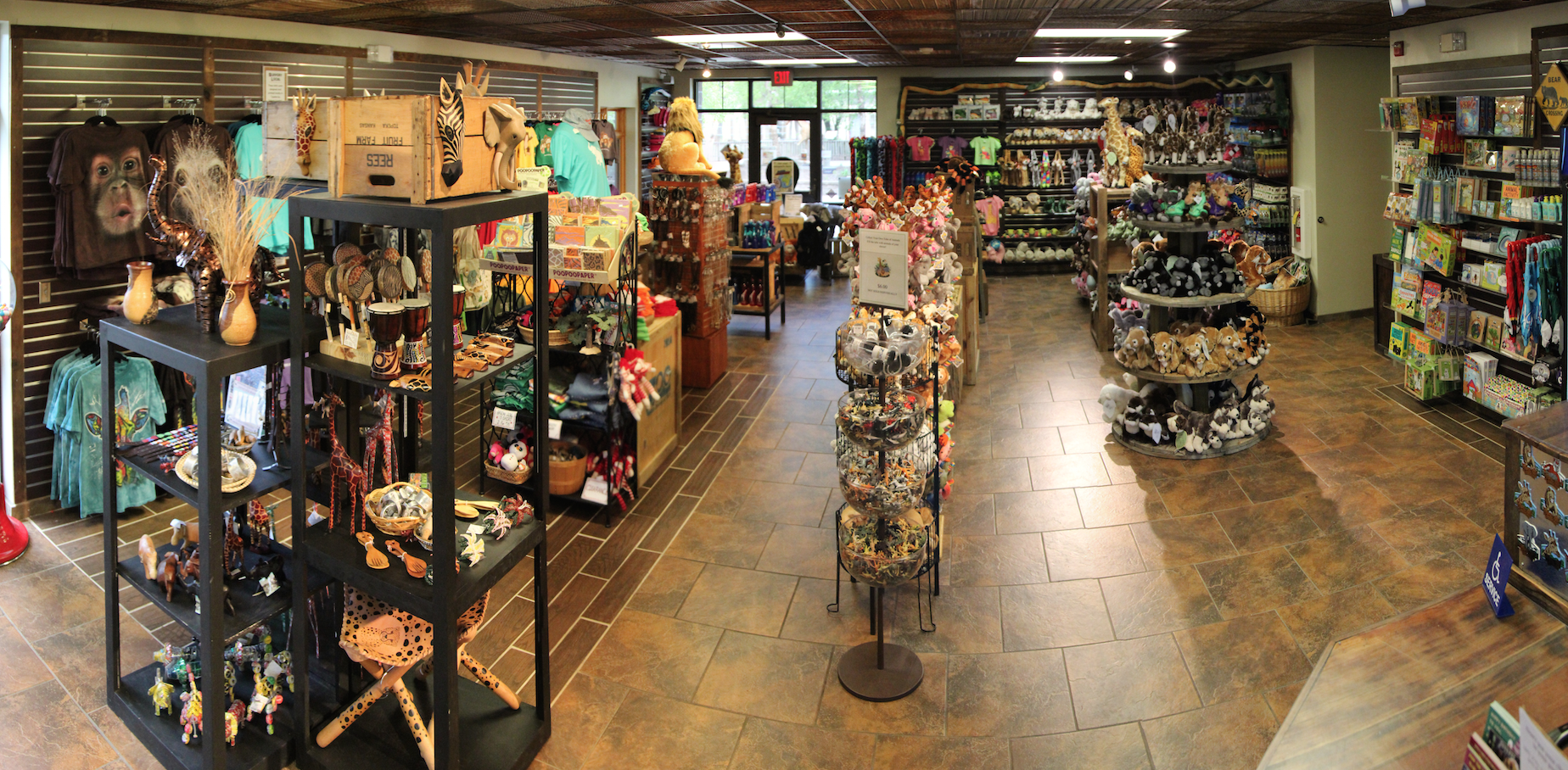 Leopard Spot Gift Shop
The Leopard Spot Gift Shop, located inside the Topeka Zoo, is open from 9 a.m. to 5 p.m. every day the Zoo is open.
Friends of the Topeka Zoo members receive a 10% discount on all in-store gift shop purchases. Leopard Spot gift cards are available also.
Grazer's Café
Grazer's Café is open seasonally. Fountain drinks and the full menu are available for purchase. There are several picnic tables in the concessions area that showcase a nice view of our giraffe family.
Soft drinks and snacks are also available for purchase at the Leopard Spot Gift Shop and vending machines are located around the zoo.

Catering is available for groups. Special menus and box lunches may be arranged for birthday parties, luncheon meetings or other group events. Contact the cafe at 785.368.0172 to discuss options.