Adventure Camps
Are your kids wild about animals? Sign them up for Topeka Zoo Adventure Camps! Camps fill quickly so click the links below to reserve your spot.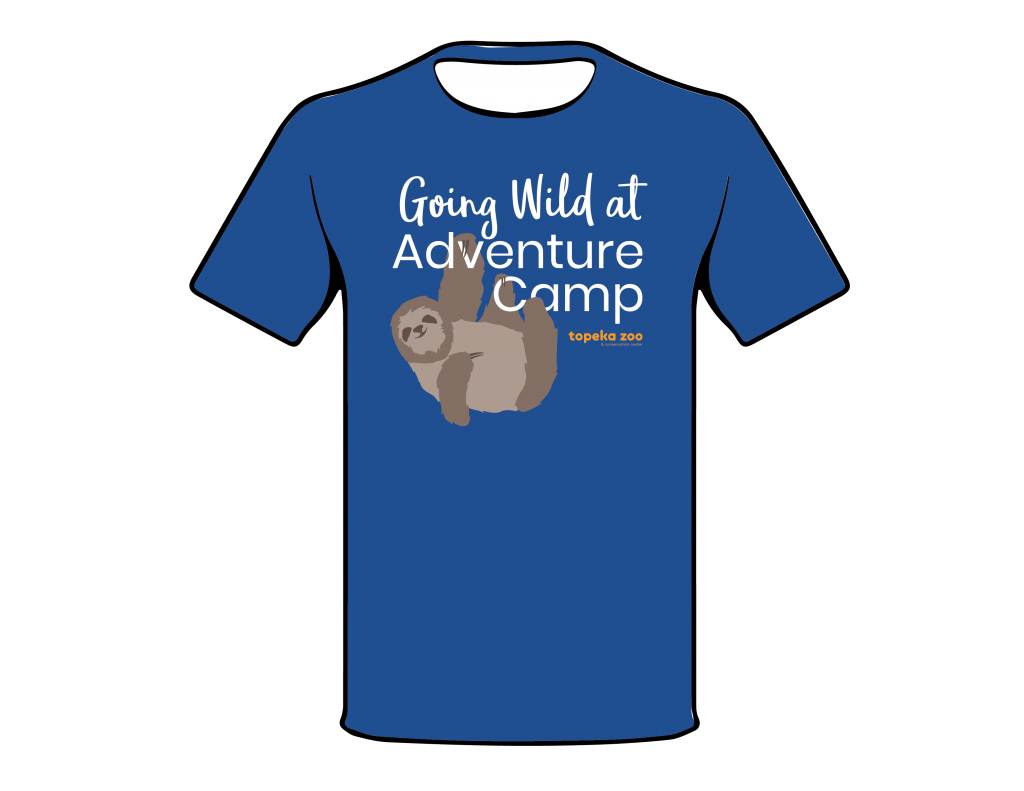 Optional Camp T-Shirt: $14/shirt (plus tax) with youth and adult sizes available (additional charges apply for Adult 2XL and 3XL). Available at https://store.topekazoo.org/#/Education. Shirts will be given to students during their first camp day.
Cancellation Policy: If you cancel your camp registration 15 or more days before the start date, the Zoo will refund the registration fee, except for $10 for single-day camp registrations and $25 for the week-long registrations. This fee is applied per child per camp you cancel. The Zoo will not refund any registration fees if cancellation occurs within 14 days of the start date. If space is still available, you may transfer your registration to another camp week for no additional fee. If transferring, it must be to a camp within the same season (i.e. spring camp to spring camp). Please contact (785)368-9137 or education@topekazoo.org to cancel or questions.
Involuntary Removal Policy: If your child's registration in camp is revoked due to behavioral and/or non-compliance issues, then your ability to register for future camps will be forfeit for at least one calendar year from the date of the incident. The zoo reserves the right to extend this policy on a case-by-case basis.
KDHE Required Forms
The Topeka Zoo is a licensed School-Age Program through KDHE; as such, there are some forms we need returned before your child begins camp. These are kept on file for an entire calendar year–so you only need to fill them out once per camp year. These forms will be emailed to you at least two weeks prior to your first camp date, along with the camp letter which will explain all the logistics (drop-off, pick-up, what to bring, etc.).
Please contact the Education Department at 785-368-9137 or education@topekazoo.org with questions.