Adventure Camps
Are your kids wild about animals? Sign them up for Topeka Zoo Adventure Camps! Camps fill quickly so click the links below to reserve your spot.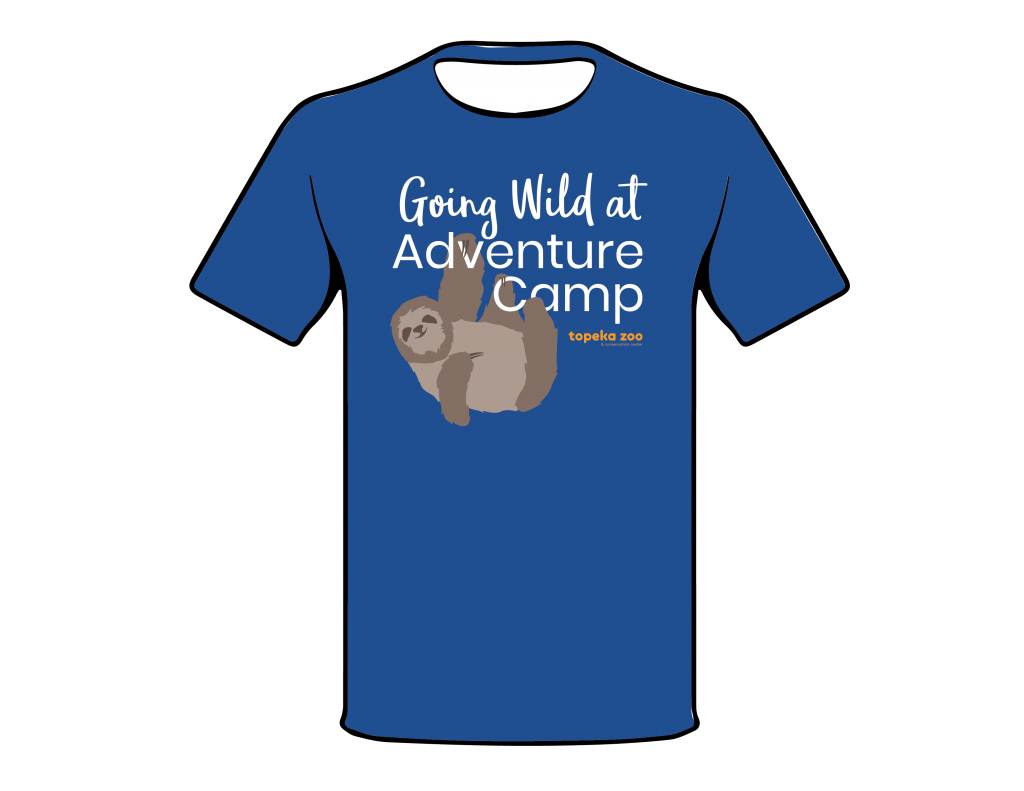 Optional Camp T-Shirt: $14/shirt (plus tax) with youth and adult sizes available (additional charges apply for Adult 2XL and 3XL). Available at https://store.topekazoo.org/#/Education.
Temperature Checks: Zoo camp staff and students will have their temperatures checked with a no-contact thermometer every morning before camp.
Mask Requirements: All students must wear a mask to camp. See below for the zoo's mask requirements.
Students age 6 and older must wear a mask indoors at all times. When outdoors, students do not have to wear a mask if they can distance 3 feet or more from others; if social distancing cannot be maintained, then masks are required outdoors as well. This means our camp space, the open-air outdoor Security Benefit Pavilion, will require masks most of the time. We will spread out outside and take mask breaks throughout each day. The only mask exceptions are during lunch, snack, and to get a quick drink, as well as the one afternoon we spend at the pool each week.
Zoo staff and parents must follow all of the same protocols as students age 6 and older.
Cancellation Policy: If you cancel your camp registration 8 or more days before the start date, the Zoo will refund the registration fee, except for $10 for single-day camp registrations and $20 for the week-long registrations. This fee is applied per child per camp you cancel. The Zoo will not refund any registration fees if cancellation occurs within 7 days of the start date. If space is still available, you may transfer your registration to another camp week for no additional fee. If transferring, it must be to a camp within the same calendar year. Cancellations due to Covid-19 will be evaluated on a case-by-case basis. Please contact (785)368-9137 or rrost@topeka.org to cancel or questions. Updated: May 12, 2021
Required Forms
These forms must be completed prior to camp beginning. Children without all required forms will not be allowed to participate in Adventure Camp.
Authorization for Emergency Medical Care
Parental Permission for Off-Premise Trips
Medication Authorization Forms
Authorization for Self-Administration of Medication
Authorization for Dispensing Medications to Children
---
Email completed forms to RRost@Topeka.org before camp starts or bring them to the first day of camp your child attends this year. Please contact 785-368-9137 with questions.