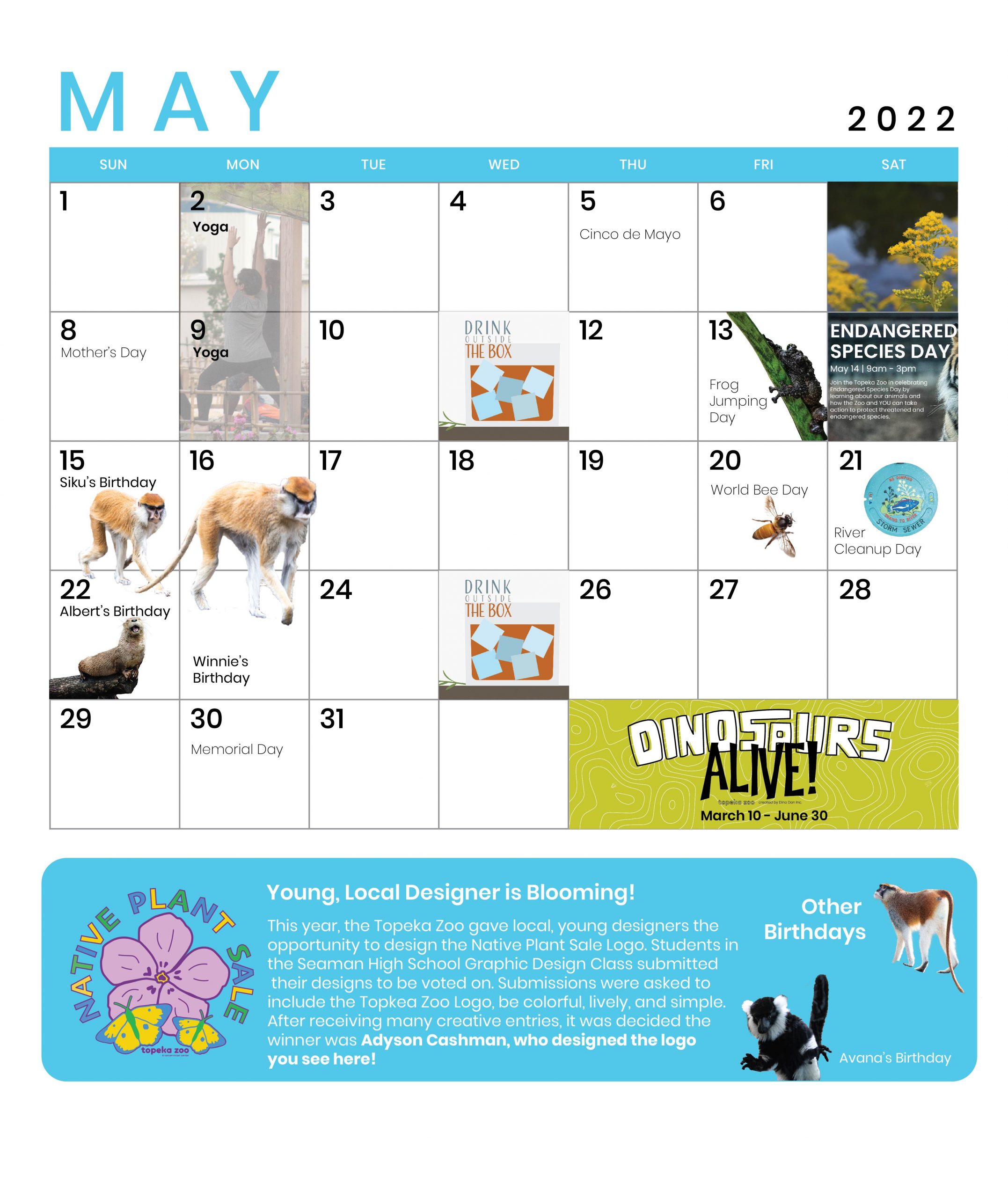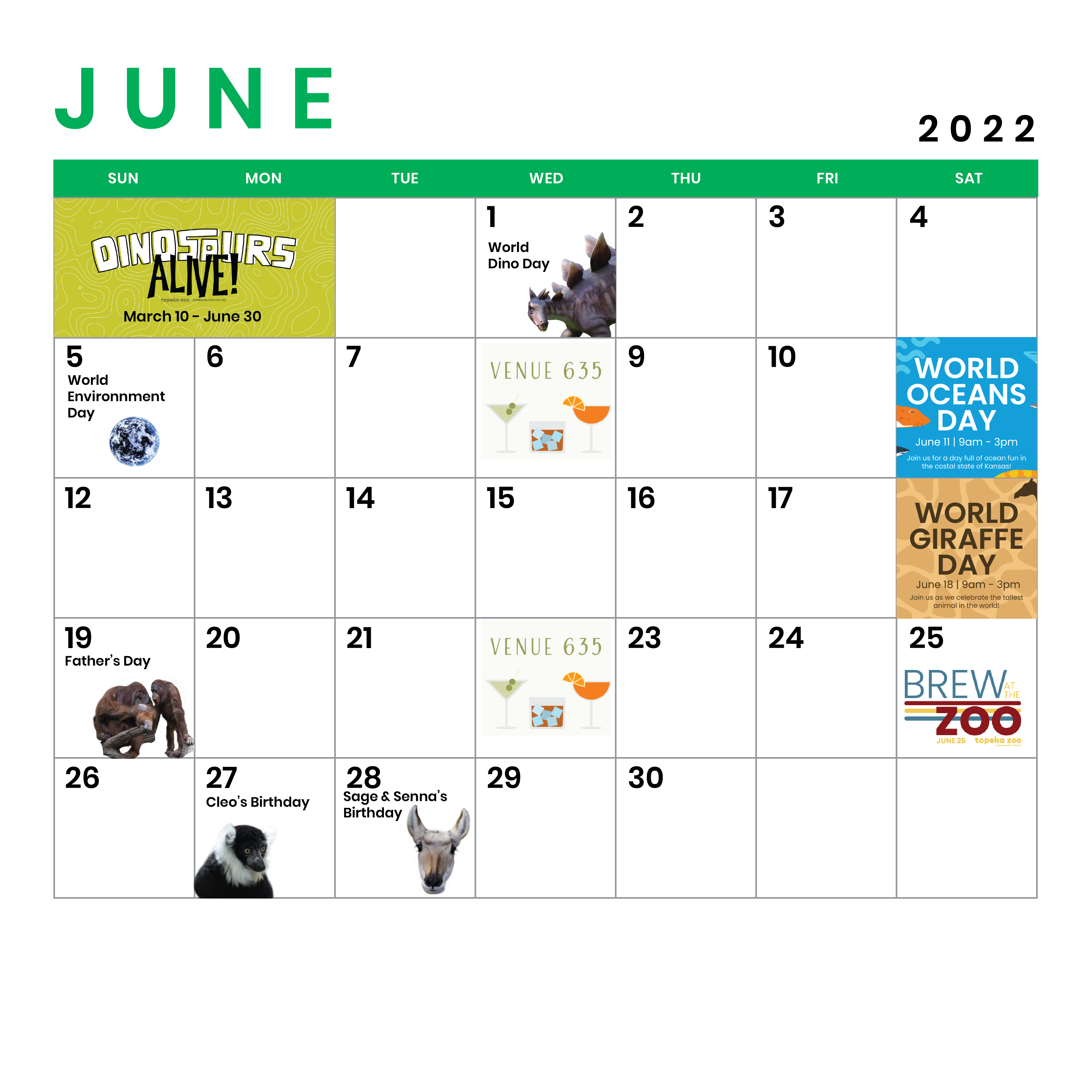 Featured Events
DINOSAURS ALIVE!
March 10 - June 30 - an immersive experience featuring life-sized, animatronic dinosaurs that move and make sounds just like the creatures that used to roam the planet!
KANSAS SAFE KIDS DAY
May 7 - 9a.m.-3 p.m. - Pizza, activities, family fun, entertainment, and free helmets while supplies last!
May 7 - 8a.m. - while supplies last - With native flowers within a variety of colors to choose from, help support conservation initiatives and pollinator habitats!
BLACKTOP THUNDER @ VENUE 365
May 11 - 7:00 p.m. - Every second and fourth Wednesday of the month, join us for drinks and entertainment!
ENDANGERED SPECIES DAY
May 14 - 9 a.m. - 3 P.M. - Come learn about how the Topeka Zoo helps endangered species and how YOU can help, too!
If you have any questions regarding an event, message us and we will get back to you as soon as we can.