Today's Hours

 9:00 AM - 5:00 PM

Covid-19 Update
Effective immediately, we will be closing our public operations due to the Emergency Public Health Order issued on March 18th. Please know that this decision was not made lightly but for the safety of our staff, the animals that live here, and the community. Please stay connected by following us on social media, joining us on the TopZooKTWU webcams, and through email updates.Please refer to this link for more COVID-19 Updates.
Zoo Education At Home
Our education department is working hard to continue getting learning materials in your hands. Check out our website for crafts, puzzles, and other educational resources.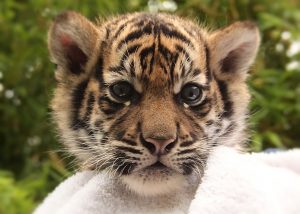 Tiger, Patas Monkey and Giraffe Cams
Thanks to KTWU, enjoy live cameras of our Sumatran Tigers, Patas Monkeys, and Giraffes! Watch Now
*Events are subject to change as needed.
Become a Friend Of The Zoo
Support Topeka Zoo's conservation mission and receive:

Free admission

Discounts inside the zoo

Discounted rates at reciprocal zoos