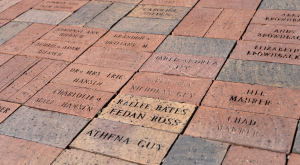 Honor 2 "Big" Stars' Birthdays
Sarge the Giraffe and Betty White have the same Birthday! To celebrate these two "BIG" stars January 17-23,  each customized brick purchased for the NEW Giraffe and Friends exhibit for Sarge's birthday, the Topeka Zoo will donate $5 to Helping Hands in Betty White's name. Purchase Your Brick To Celebrate!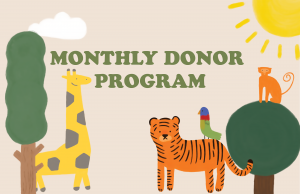 Monthly Donor Program
Become part of our future by joining the monthly donor program to better our zoo in the years to come!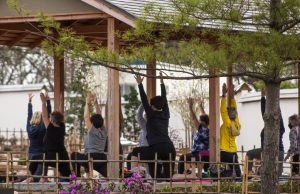 Winter Yoga Series
Yoga instructor, Kathy Damron, will be returning to do a 6-week Winter Yoga series in the Kay McFarland Japanese Garden Venue!
January 18 - Feb 22, every Tuesday at 6:30 pm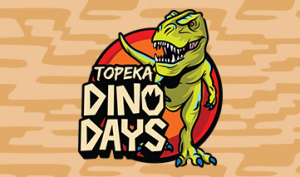 Topeka Dino Days
"This multi-organizational campaign, dubbed 'Topeka Dino Days,' Unites Visit Topeka, The Topeka Zoo & Conservation Center, the Kansas Children's Discovery Center, Shawnee County Parks and Recreation, Downtown Topeka Inc., and the Topeka Lodging Association, resulting in three core experiences and other exhibits..." Check It Out!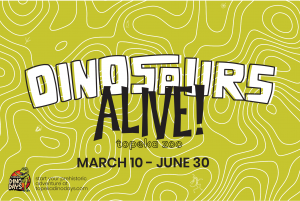 DINOSAURS ALIVE!
This spring immerse yourself in our new dinosaur attraction featuring life-sized, animatronic dinosaurs that move and make sounds just like the creatures that used to roam the planet!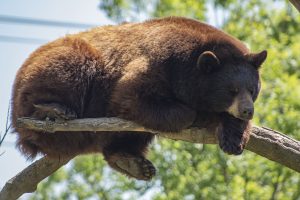 Wanna Know What We Are Up To? 
*Events are subject to change as needed.
Today's Hours

9:00AM - 4:00PM
Become a Friend Of The Zoo
Support Topeka Zoo's conservation mission and receive:

Free admission

Discounts inside the zoo

Discounted rates at reciprocal zoos