Today's Hours

9:00AM - 5:00PM

We are excited to announce that we will be opening as an open-air park starting May 14th for members, and May 18th for the public. In consideration of the health of our guests, staff, and animals; we will be following guidelines listed on our website here:
https://topekazoo.org/covid-19-updates/
Topeka Zoo Guide to Enjoying Your Next Visit
1. Please consider pre-purchasing your tickets or purchase a membership online. This will accelerate your entrance and minimize contact between individuals. Purchase here:
store.topekazoo.org 
Note: To receive reciprocal discount on tickets, most be done in person with your card and ID. Memberships have been extended for the same duration that we were closed. Memberships that expired in that time period are still valid. You can still use your current card with old expiration date. 
2. We encourage guests to utilize masks as a health and wellness precaution.
3. Maintain 6 feet of space between family groups.
4. Be courteous to guests and staff. Please take turns at viewing windows.
5. Please review our new amenities map and watch for signage to guide you through your visit.
6. For the safety of our guests, staff, and animals, if you do not feel well, please stay home.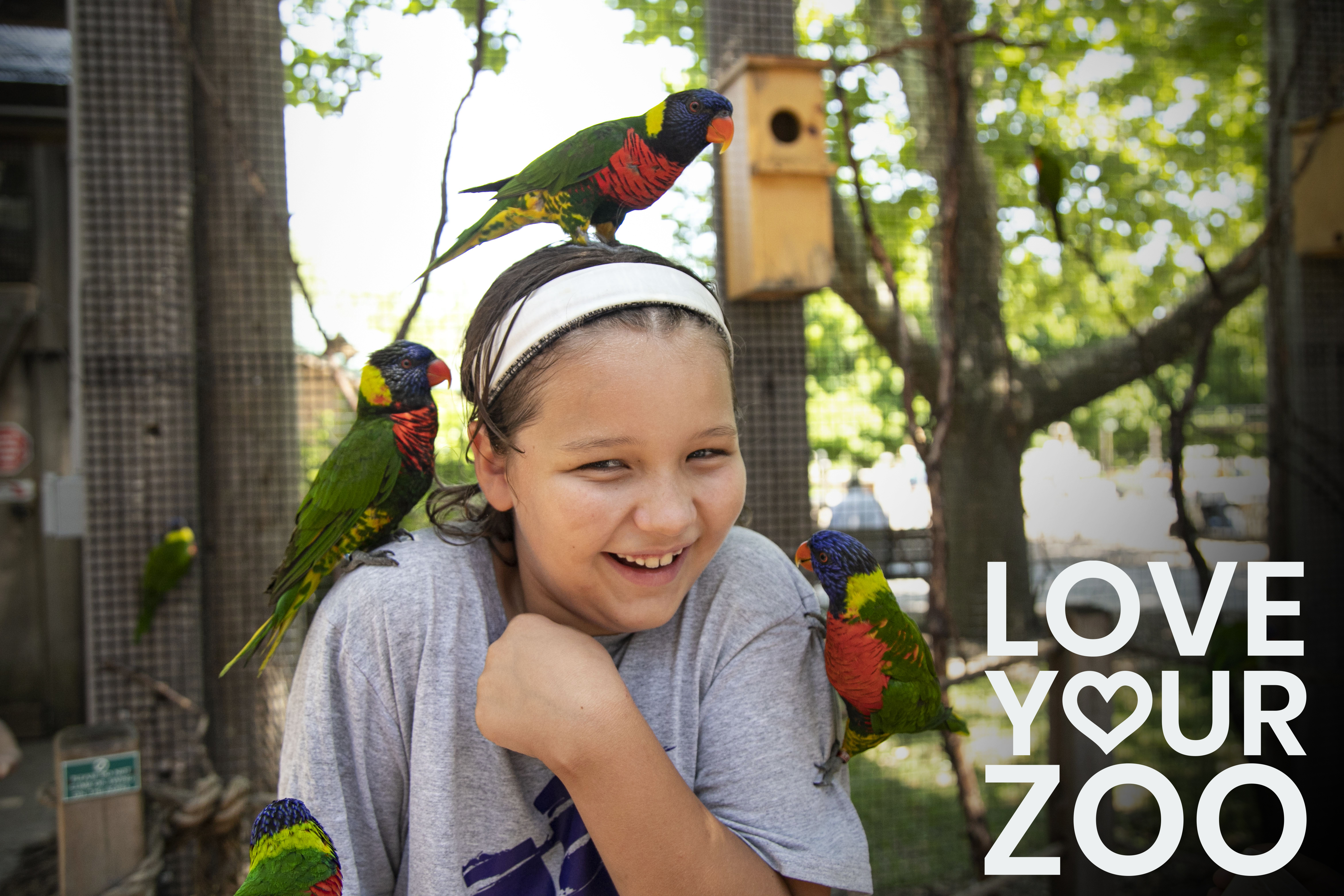 LOVE YOUR ZOO
We need your help in supporting the Topeka Zoo as we continue our closure to assist in combatting Covid-19. With a projected daily operations deficit of nearly $3,500, we are committed to providing the same support for vital care, programming, supplies, and personnel. Our employees are foundational to how we operate, providing essential services and facilitating the guest experience. FOTZ is committed to finding solutions to maintain payroll through this crisis, such as applying for the new SBA Paycheck Protection Program. However, we need your help to make a difference.
We want to talk to you about how you can help! Starting this Monday, April 6
th
, you may receive a call from our team of Guest Service Staff and Docents. We are happy to talk about what's happening at the zoo and provide opportunities for support. This includes a brand-new chance to make monthly membership payments of just $9.99. As a reminder, we are extending all memberships for the duration we are closed. Please keep in touch with all our new virtual programming, or send us a message on social media or 
fotz@fotz.org
. We thank you for all the help given so far and cannot wait until we can see you again soon. #LoveYourZoo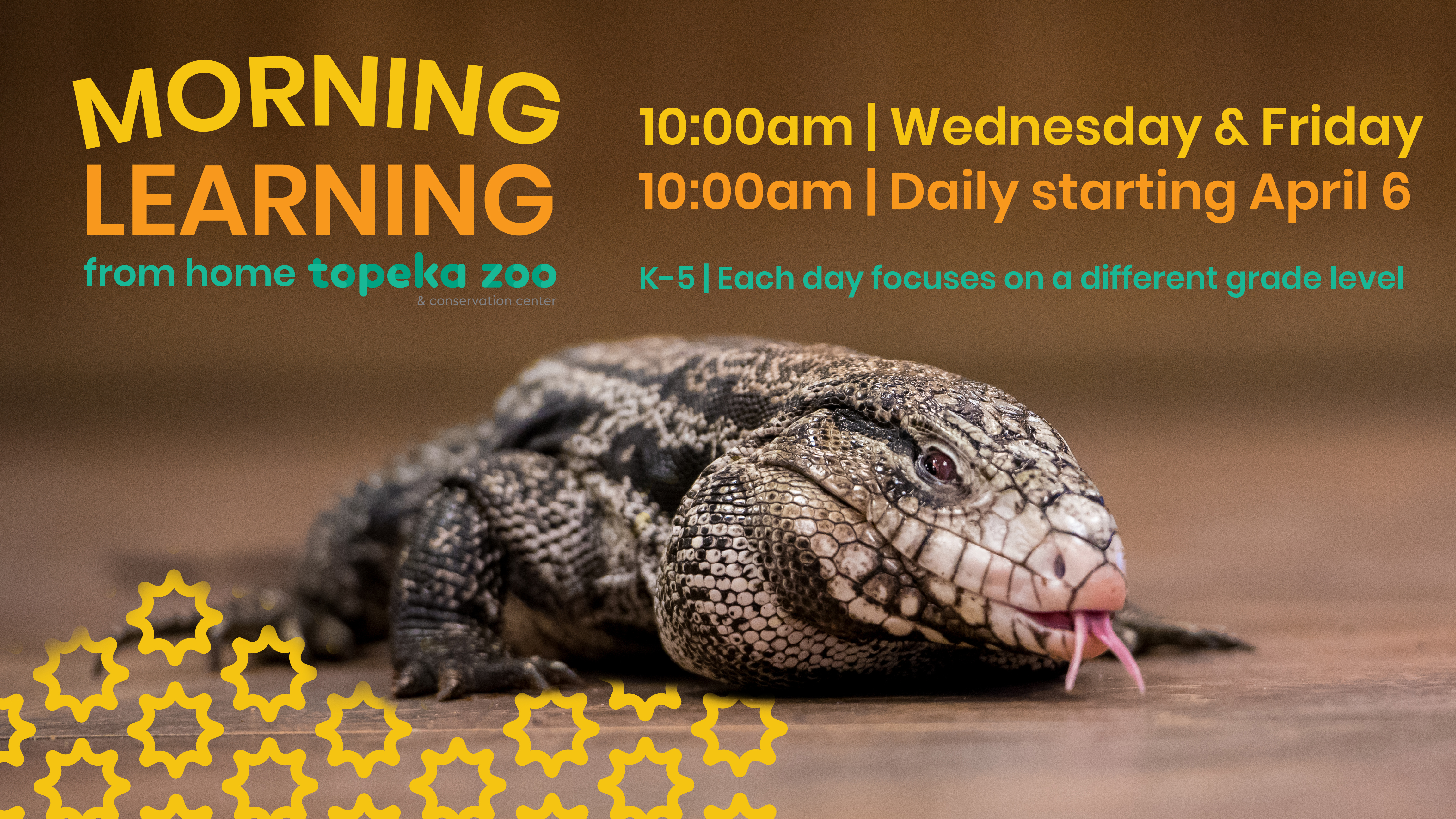 Virtual Education Programs
Our education department is working hard to continue getting learning materials in your hands. Check out our website for videos, worksheets, crafts, puzzles, and other educational resources.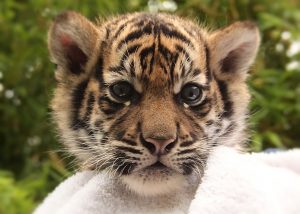 Tiger, Patas Monkey and Giraffe Cams
Thanks to KTWU, enjoy live cameras of our Sumatran Tigers, Patas Monkeys, and Giraffes! Watch Now
*Events are subject to change as needed.
Become a Friend Of The Zoo
Support Topeka Zoo's conservation mission and receive:

Free admission

Discounts inside the zoo

Discounted rates at reciprocal zoos