Want to have your birthday party guests bring gifts for the animals in lieu of yourself?
Cutting down or trimming a tree and think it might make a great elephant snack?
Want to pick out a gift for an animal to bring to the zoo with you on your next visit?
Have something that's still good but you can no longer use and you think the zoo might be able to use it?
You're in the right place!
We've put together a list of commonly requested items from our keepers below. Keep in mind some items have special rules in order for us to accept them.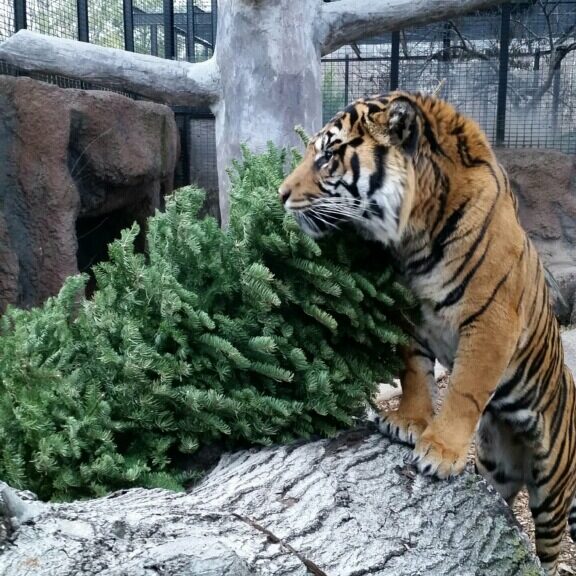 Don't throw away your dying Christmas Tree! DONATE IT! It is a wonderful enrichment for the animals here at the zoo. It's simple Contact the zoo and we will let you know where to bring them!
ZOO ANIMALS GIVING TREE!
Just grab a tag from any of the trees, purchase the item listed and bring it to the zoo or leave it with the business!
Look for trees in businesses around Topeka and here at the Zoo:
Amused Gallery, Burlingame Animal Hospital, Café Quetzal, Hair Productions, HB Barrel House, Happy Basset Taproom, Hy-Vee, Industrial Maintenance of Topeka, Juli's, Onyx Wellness, Orchelns, Petco, Premier Farm & Home, PT's Coffee, Qdoba, Seabrook Apple Market, Tarwater's, University Vet, Westlake Ace, Wild Bird House, and the Zoo!