Topeka Zoo is excited to offer Fall and Winter Adventure Camps!
Registration for Fall and Winter Camps is now open!
This camp is for children ages 6-12 (can be 5 if currently in kindergarten), and registration is on a DAILY basis—so you can sign up for as many days as you'd like.
Camp runs from 9:00-3:00 and is held in the zoo's Gary Clarke Education Classroom. Each camp day will include a live animal education program, behind-the-scenes tour, crafts, games, and more! There is no stay-late option for fall or winter camp.
The cost is $35/student/day for FOTZ members and $40/student/day for non-members.
Capacity: 25 students/day
---
2023-2024 Fall/Winter Camp Days
October 19th: Fangtastic Fall!
Sink your teeth into this Fangtastic camp as we explore animals that take a bite out of life!
November 20th: Express Yourself
Colors, patterns, uniqueness! Learn how animals express themselves and how you can do the same!
November 21st: Unleash the Feast
Om-nom-nom-nivores, gather 'round the table! We'll discuss food chains and animals' roles within them.
December 21st: Best Day Ever!
Sandy's in hibernation and Spongebob and Patrick want to wake her up for the solstice! Can they do it? Let's talk about hibernation and all its variations!
December 22nd: Life in Plastic
Come on Barbie, let's recycle! Ah, ah, ah, yeah! Let's discuss how you can help the environment by reducing, reusing, and recycling!
December 27th: Frosty Fun
Bundle up and stay warm while we explore the winter season. Which animals thrive and which animals hide? Join us to find out!
December 28th: Happy Feet
Mumble, Gloria, Ramon, and more! Get your penguin walk ready for this fun-filled snowy day!
December 29th: Mutant Madness
Look out, it's Shredder! By the end of the day, you'll join the ranks as another Teenage Mutant Ninja Turtle – no radioactive ooze required!
January 3rd: I Like to Move It
Feel the beat and move those feet! King Julian is waiting to teach you all about animals that move and groove!
---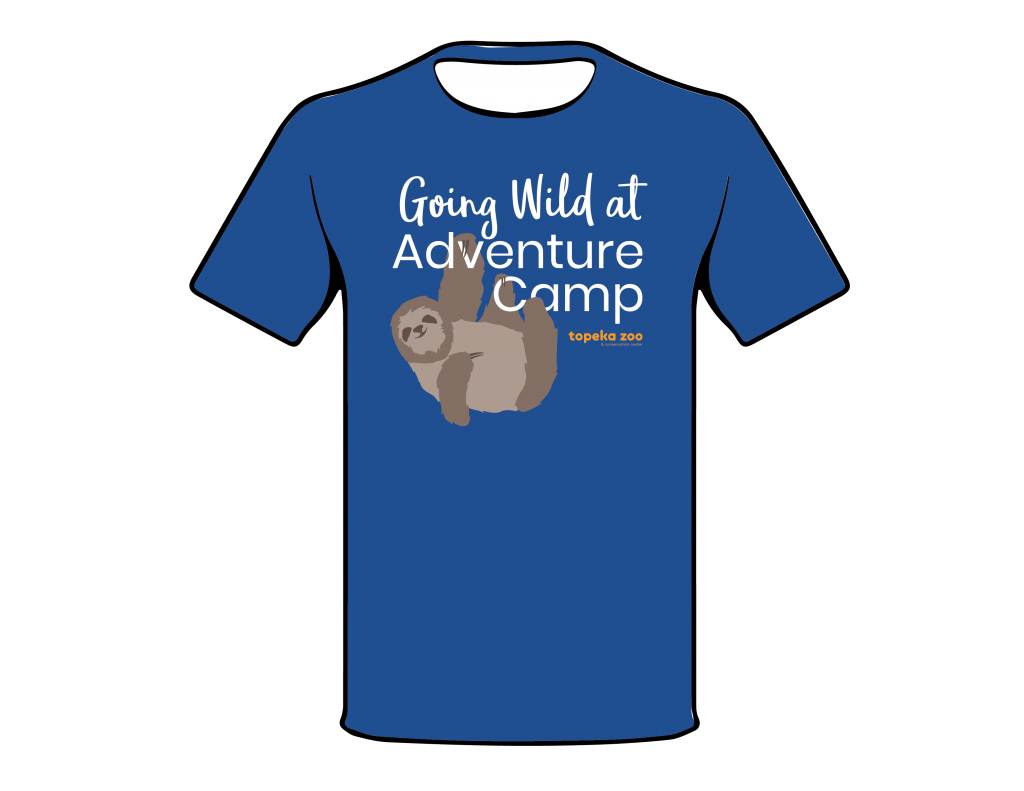 Optional Camp T-Shirt: $14/shirt (plus tax) with youth and adult sizes available (additional charges apply for Adult 2XL and 3XL). Available at https://store.topekazoo.org/#/Education. Shirts will be given to students during their first camp day.
Cancellation Policy: If you cancel your camp registration 15 or more days before the start date, the Zoo will refund the registration fee, except for $10 for single-day camp registrations and $25 for the week-long registrations. This fee is applied per child per camp you cancel. The Zoo will not refund any registration fees if cancellation occurs within 14 days of the start date. If space is still available, you may transfer your registration to another camp week for no additional fee. If transferring, it must be to a camp within the same season (i.e. spring camp to spring camp). Cancellations due to Covid-19 will be evaluated on a case-by-case basis. Please contact (785)368-9137 or education@topekazoo.org to cancel or questions. Updated: August 2023
Involuntary Removal Policy: If your child's registration in camp is revoked due to behavioral and/or non-compliance issues, then your ability to register for future camps will be forfeit for at least one calendar year from the date of the incident. The zoo reserves the right to extend this policy on a case-by-case basis.
KDHE Required Forms
The Topeka Zoo is a licensed School-Age Program through KDHE; as such, there are some forms we need returned before your child begins camp. These are kept on file for an entire calendar year–so you only need to fill them out once per camp year. These forms will be emailed to you at least two weeks prior to your first camp date, along with the camp letter which will explain all the logistics (drop-off, pick-up, what to bring, etc.).
Please contact the Education Department at 785-368-9137 or education@topekazoo.org with questions.