Topeka Zoo is excited to offer Fall and Winter Adventure Camps!
This camp is for children ages 6-12 (can be 5 if currently in kindergarten), and registration is on a DAILY basis—so you can sign up for as many days as you'd like.
Camp runs from 9:00-3:00 and is held in the zoo's Gary Clarke Education Classroom. Each camp day will include a live animal education program, behind-the-scenes tour, crafts, games, and more! There is no stay-late option for fall or winter camp.
The cost is $30/day for FOTZ members and $35/day for non-members.
Capacity: 25 students/day
---
Dates, themes, and descriptions for the fall and winter camps 2022 will be released in August or September.
---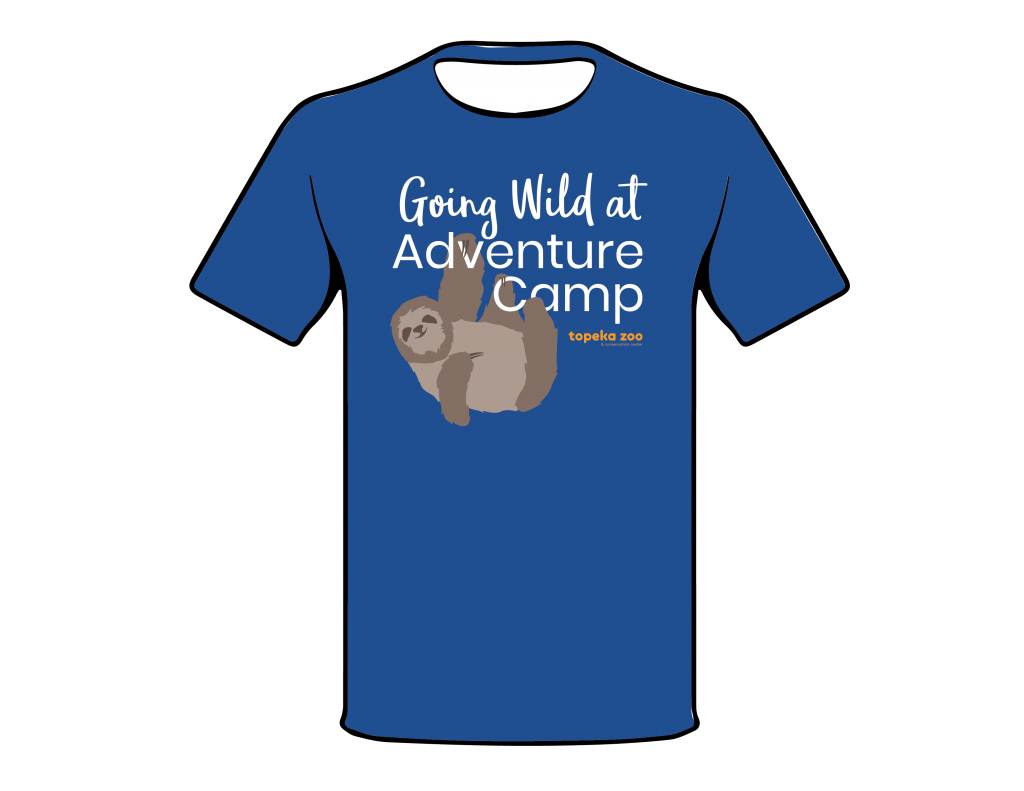 Optional Camp T-Shirt: $14/shirt (plus tax) with youth and adult sizes available (additional charges apply for Adult 2XL and 3XL). Available at https://store.topekazoo.org/#/Education. Shirts will be given to students during their first camp day.
Masks: At this time, masks are required for any of the Topeka Zoo indoor programs (including camps, EcoClub, Discovery School, and any other events that we have). Masks are also required for behind-the-scenes tours. The only exception to the indoor mask requirement is while quickly eating and drinking. This is subject to change in the future and will be communicated to parents. Updated: January 2022
Cancellation Policy: If you cancel your camp registration 8 or more days before the start date, the Zoo will refund the registration fee, except for $10 for single-day camp registrations and $20 for the week-long registrations. This fee is applied per child per camp you cancel. The Zoo will not refund any registration fees if cancellation occurs within 7 days of the start date. If space is still available, you may transfer your registration to another camp week for no additional fee. If transferring, it must be to a camp within the same camp season and calendar year. For example, cancelling a summer camp cannot be transferred to fall/winter camps. Cancellations due to Covid-19 will be evaluated on a case-by-case basis. Please contact (785)368-9137 or Education@Topekazoo.org to cancel or questions. Updated: January 2022
Involuntary Removal Policy: If your child's registration in camp is revoked due to behavioral and/or non-compliance issues, then your ability to register for future camps will be forfeit for one calendar year from the date of the incident. The zoo reserves the right to extend this policy on a case-by-case basis.
KDHE Required Forms
The Topeka Zoo is a licensed School-Age Program through KDHE; as such, there are some forms we need returned before your child begins camp. These are kept on file for an entire calendar year–so you only need to fill them out once per camp year. These forms will be emailed to you at least two weeks prior to your first camp date, along with the camp letter which will explain all the logistics (drop-off, pick-up, what to bring, etc.).
Please contact the Education Department at 785-368-9137 or education@topekazoo.org with questions.