Give the Gift of the Topeka Zoo
December 16, 2021
Christmas will be here before you know it, but there's still time to get some great Zoo-related gifts! Give a gift that keeps on giving all year long; even for those that seem impossible to shop for.
Give the gift of a membership or leave your mark on the Zoo by purchasing a customized brick to line the path leading to the NEW Giraffe and Friends habitat to be built this summer. To find out more about this and other gift ideas keep reading!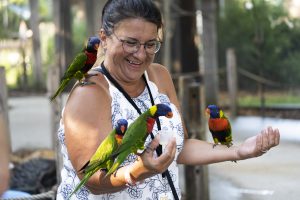 Give the gift of the Topeka Zoo. If you've ever thought about gifting a Topeka Zoo membership or thought about getting one for yourself, this is the time to do it! Purchasing a Topeka Zoo membership for Christmas means the recipient will get the chance to see Dinosaurs Alive! In the spring, Giraffe and Friends when it opens this summer, and a $2 discount off tickets to Zoo Lights next year!
Membership includes: FREE admission to the Topeka Zoo and reciprocal benefits at other AZA Zoos, a 10% discount on food and retail, and so many other discounts on programs, camps, and events!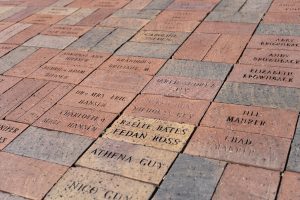 Did you know that the first giraffe born in Kansas was born in 1970 right here at the Topeka Zoo? That same building is still home to the Giraffes of the Topeka Zoo today. However, construction has now begun on a new three-acre habitat that will host giraffes, antelopes, gazelles, and other animals!
You can leave your mark on this latest project by purchasing a customized brick to go along the path to the new experience! There are two sizes of bricks with lives of text that can be engraved with whatever you want. This gift is perfect for a frequent visitor of the zoo to enjoy searching for their brick along the path every time they visit the zoo.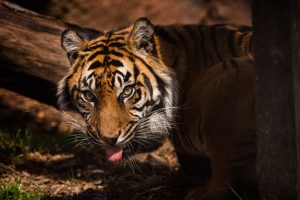 You can't buy love, but you can adopt it! Each animal adoption package includes an official Topeka Zoo adoption certificate and a 4x6 color photograph of your animals. Any Topeka Zoo animal may be selected for adoption and all proceeds will benefit the Topeka Zoo.
This gift is great for any animal lover in your life. Symbolically adopting an animal is sure to bring a smile to their face.
Gift Shop Merchandise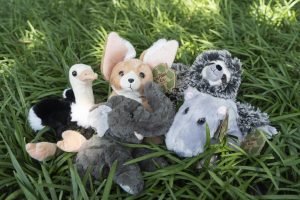 What's better than some Topeka Zoo swag? Visit the Topeka Zoo gift shop to get your T-shirts, stocking caps, coffee mugs, and more!
Still in the giving spirit? Our animals like gifts too! Here are some ways you can get our animals in the holiday spirit!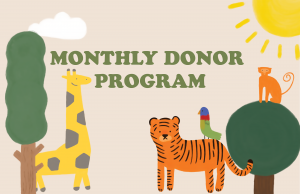 As a monthly donor, you will receive invitations to exclusive quarterly programs with the Topeka Zoo's Director, Brendan Wiley. Be the first to know about upcoming events and attractions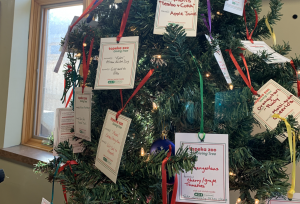 Just grab a tag from any of the trees, purchase the item listed and bring it to the zoo or leave it with the business!
Look for trees in businesses around Topeka and here at the Zoo:
Amused Gallery, Burlingame Animal Hospital, Café Quetzal, Hair Productions, HB Barrel House, Happy Basset Taproom, Hy-Vee, Industrial Maintenance of Topeka, Juli's, Onyx Wellness, Orchlens, PetCo, Premier Farm & Home, PT's Coffee, Qdoba, Seabrook Apple Market, Tarwater's, University Vet, Westlake Ace, Wild Bird House, and the Zoo!
Donate Used Christmas Trees and Lights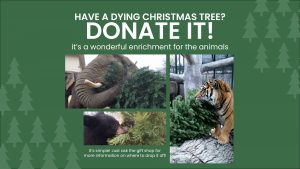 Not sure what to do with Christmas trees and lights after the holidays? Donate it to the Topeka Zoo!
Donation Dates:
CLEAN Christmas Trees: Dec. 26- Jan. 8
Christmas Lights: Dec. 20 - Jan. 16
Trees can be dropped off inside Gage Park, east of the horse shoe parking lot and will be used as enrichment for the animals. Lights can be dropped off at the Zoo and will be sent to a recycling center.