NEWEST BLOG:
Gift Guide for Zoo Lovers
December 16, 2021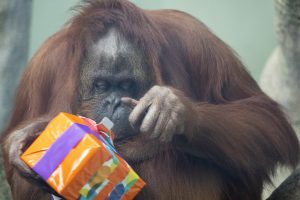 Christmas will be here before you know it, but there's still time to get some great Zoo-related gifts! Give a gift that keeps on giving all year long; even for those that seem impossible to shop for...
Zoo Lights Tickets
on Sale Monday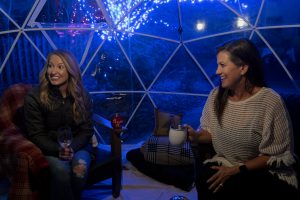 October 29, 2021
No one looks forward to Monday, but here's a little bit of brightness to look forward to next week. Zoo Lights presented by Evergy tickets go on sale Monday, November 1. You won't want to miss Zoo Lights in its second year. We're doubling the fun in 2021! Last year, we only covered half the Zoo in lights, but this year, we're covering the entire Zoo with lights, including the Kay McFarland Japanese Garden.
Here are some new things we're introducing this year:
Zoo Lights Returns
for Year Two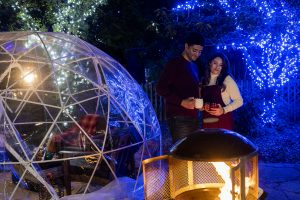 October 7, 2021
The Topeka Zoo is excited to announce that Zoo Lights Presented by Evergy is back at the Topeka Zoo after a successful first year. Last year, over 65,000 people showed up to bask in the glow of the lights, meet Santa Claus, and sip hot chocolate. While it might be easy to sit back and accept the success of last year, here at the Zoo we're always striving for bigger and better. In Year Two we're DOUBLING the lights, fun, magic, and still have a few other surprises up our festive, sweater sleeves...
Elephant Conservation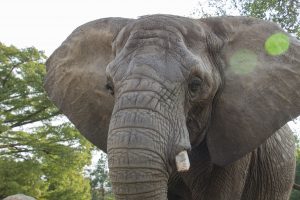 The Topeka Zoo and Conservation Center is very fortunate to have both an African elephant (Tembo) and an Asian elephant (Cora). Both of our girls are elderly elephants, with Tembo having been born in 1970 and Cora in 1958. It is a relatively rare opportunity to see an African and Asian elephant next to each other. Elephants are the largest land mammals on earth. Their physical characteristics are unique in the animal kingdom. With that comes the observations of just how different these two species are...
Conservation of the Sumatran Tiger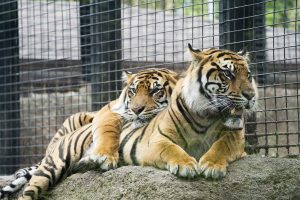 The Sumatran Tiger is one of the species the Topeka Zoo and Conservation Center cares for that is in the AZA Species Survival Plan (SSP). Our female tiger, Jingga was bred with Rojo in 2014 resulting in three daughters. Rojo has since gone to the IN, Miller Park Zoo and the three girls went to the Nashville Zoo. Since then, we accepted the arrival.....
World Oceans Day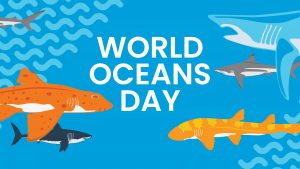 We are privileged at the Topeka Zoo and Conservation Center to have one of our animal care supervisors come to us with experience from working at Miami, Florida's Seaquarium.  Shanna Simpson spent seven years working with sea mammals such as the bottlenose dolphin, California sea lions, Pacific harbor seals and the Pacific white sided dolphins.  One of her favorites and one she worked with as an animal trainer was....
Animal Conservation Efforts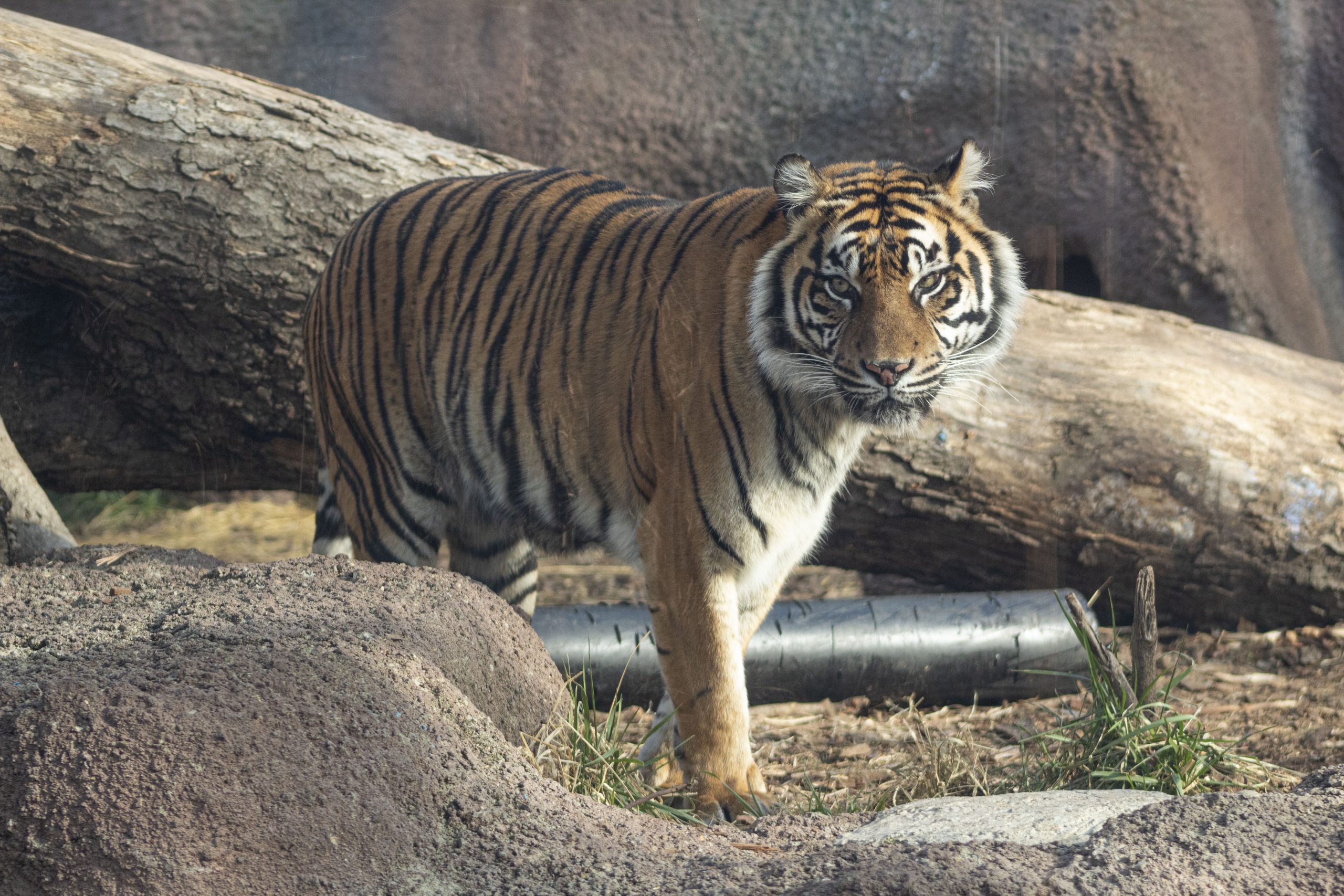 Last month's article focused on conservation efforts at the Topeka Zoo with the emphasis on what we do at the Zoo to reduce, reuse and recycle and how we raise money for conservation efforts. Our conservation efforts include conservation of animal species. On site, we provide care for the animals to maintain their physical, social and mental health....
SANTA'S AT THE ZOO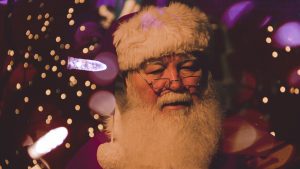 We've made a few calls and pulled some strings and can confirm that the Big Red Man himself is currently packing his bags and getting ready to make his way down to the Zoo! Starting tonight until December 24th Santa Claus will be here at the Topeka Zoo and...