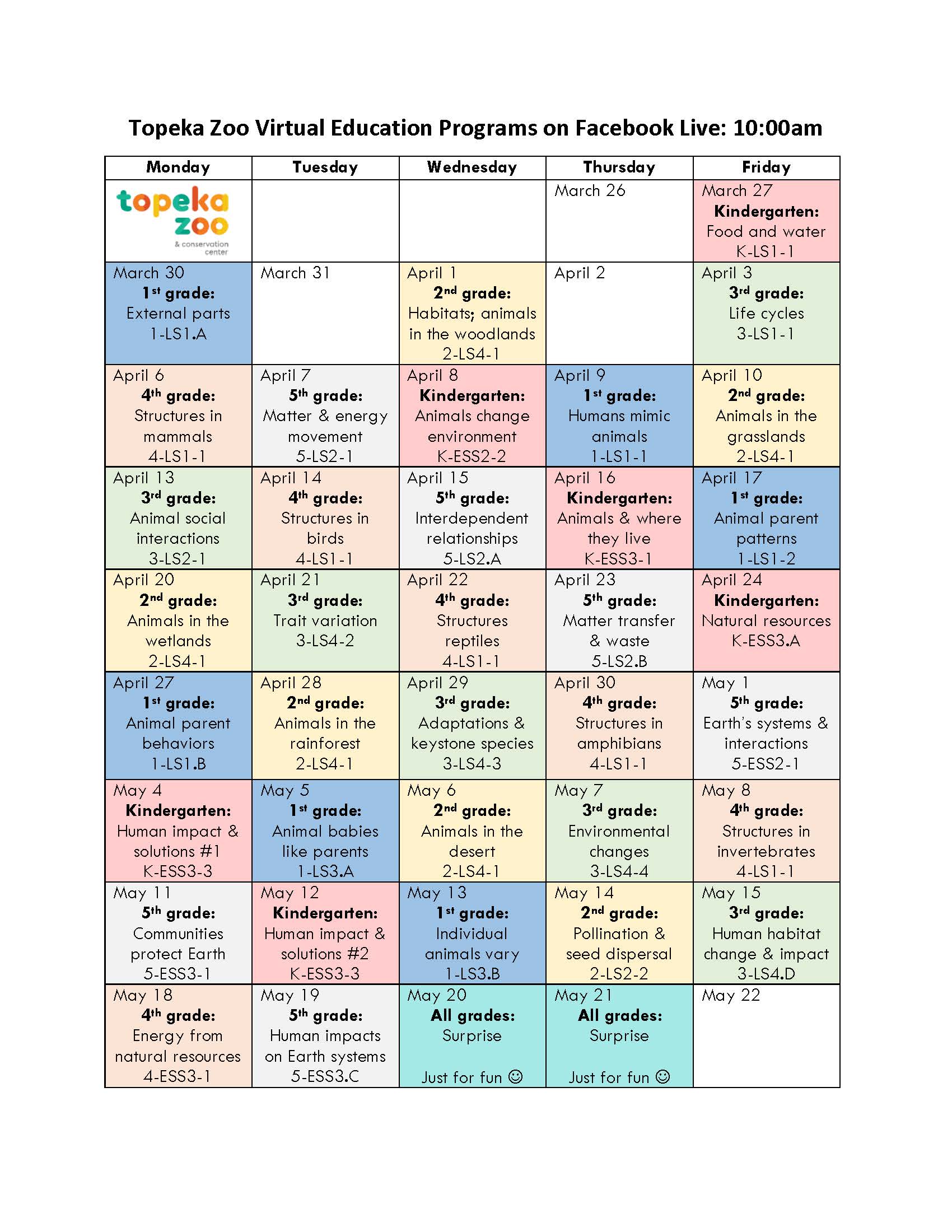 Watch the zoo education videos on Facebook, YouTube, and Google Drive here. See below for the same videos sorted out by grade level--with a corresponding activity for each!
See the online class schedule to engage with these classes LIVE through the zoo's Facebook. All classes air at 10:00am CST Monday-Friday through May 21st, 2020.
Thank you to Topeka Collegiate and the Kokari Foundation for graciously sponsoring these virtual education programs through the Collegiate Cares COVID-19 Grant.
zoo Video Lessons & Worksheets
(Following Next Generation Science Standards)
Additional Crafts & Activities