Don't Miss Out On the Fun!
To keep the fantasy of the event TICKETS SHOULD BE PURCHASED IN ADVANCE. Tickets will be sold in 30-minute intervals, you are not limited to time once inside the event, and can enjoy the many festivities with your friends and family.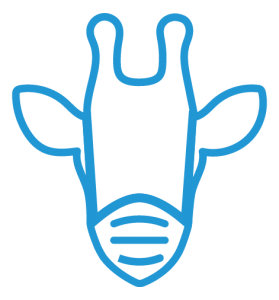 Mask Monday
This year, we will be introducing "Mask Mondays." Masks are encouraged every night but every Monday, everyone will be required to mask up. This night is ideal for those who are immunocompromised or those who simply prefer to take a little extra precautions when out and about. This night is for you!
Details
Dates:
Nov. 19 - Dec. 26
Times: 
Sun - Thu: 5-9p.m.
Fri - Sat: 5-10p.m.
Premier Nights:
Dec. 19 - 24: 5 - 10p.m.
Thanksgiving: 5-9p.m.
Christmas: 6-10p.m.
Prices:
Children under 12: $7
Adults: $10
Members of the Topeka Zoo
enjoy a $2 discount!
Reciprocal Memberships do not receive any discounts. 
Tickets should be purchased in advance
and are non-refundable
The Brightest, Wildest Holiday Tradition.
Ring in the Holiday season with Zoo Lights Presented by Evergy, Topeka Zoo's newest holiday tradition returning for its second year. Beginning November 19th, guests will enjoy the opportunity to stroll around the zoo and enjoy twinkling lights, dazzling displays, festive activities, and of course- Santa Claus! Zoo Lights is a magical destination creating lasting memories and a new favorite tradition for our community.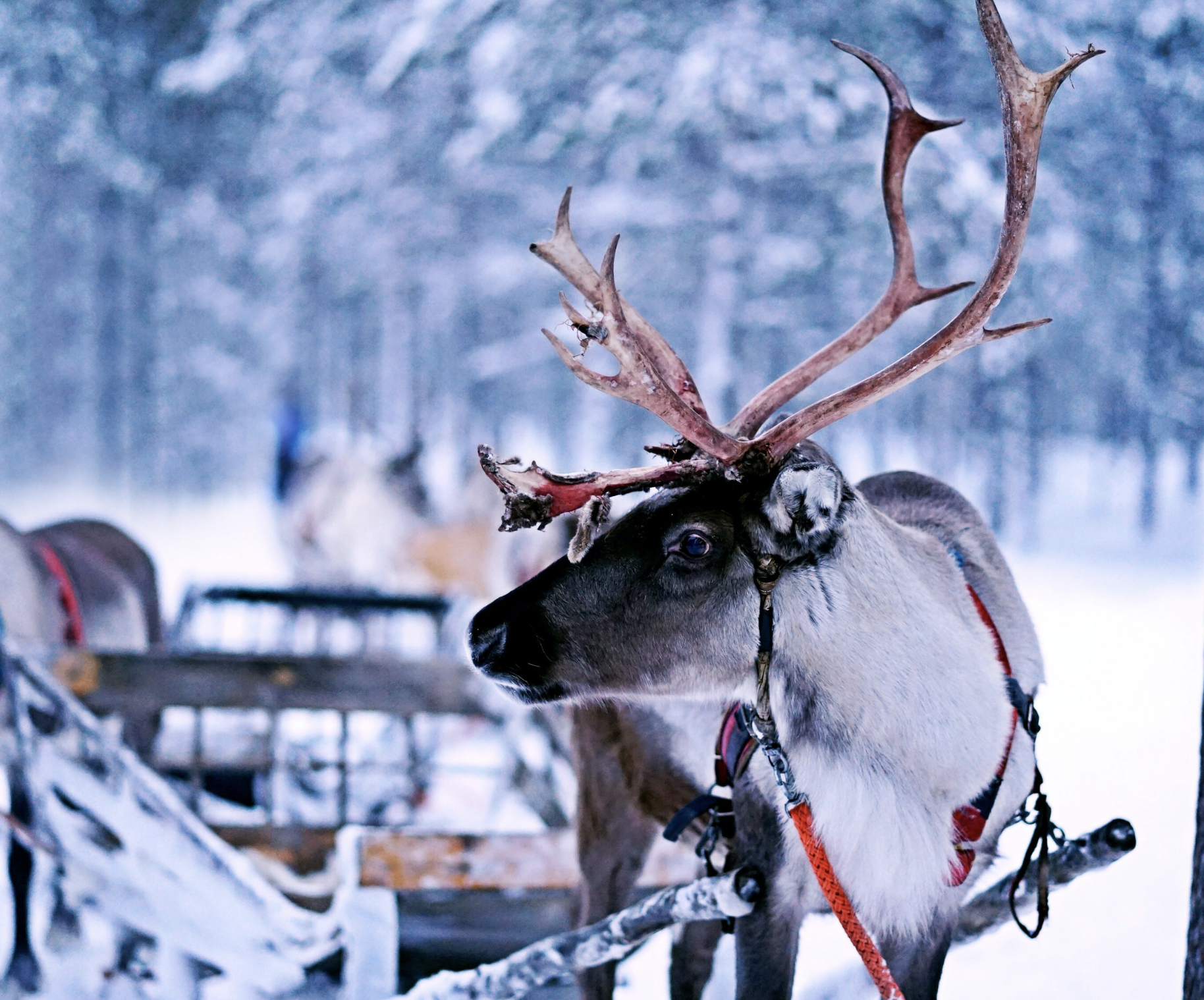 Santa's Reindeer
New this year: Reindeer straight from Santa's training facility, here for the entire event!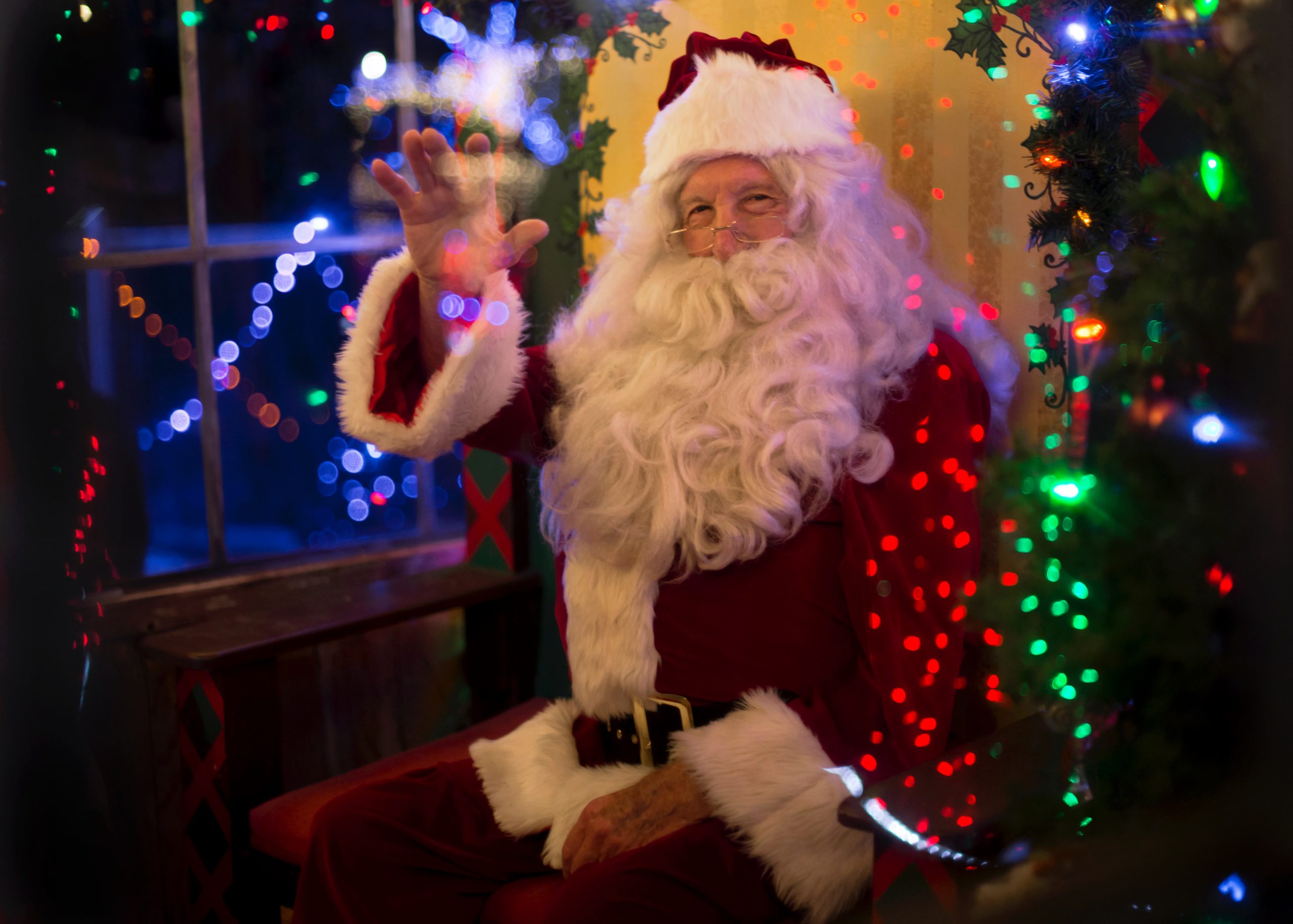 FREE Santa Photos
He's been making his list and checking it twice. See if you made the nice list and get free photos with Santa in the Holiday Village!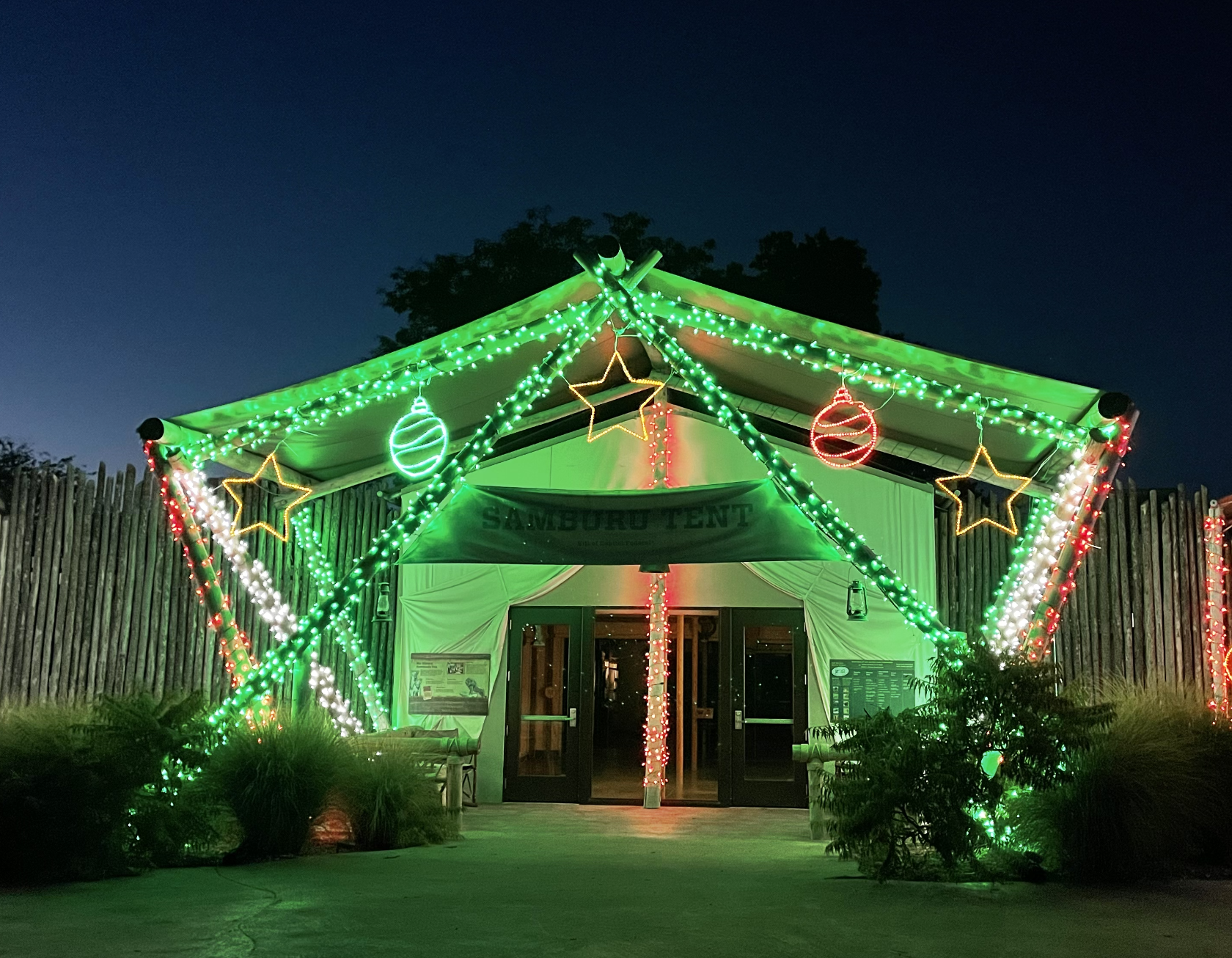 Double the fun
In 2021, we have doubled the fun and lit up the entire Zoo! Be on the lookout for last year's favorites and awesome new additions!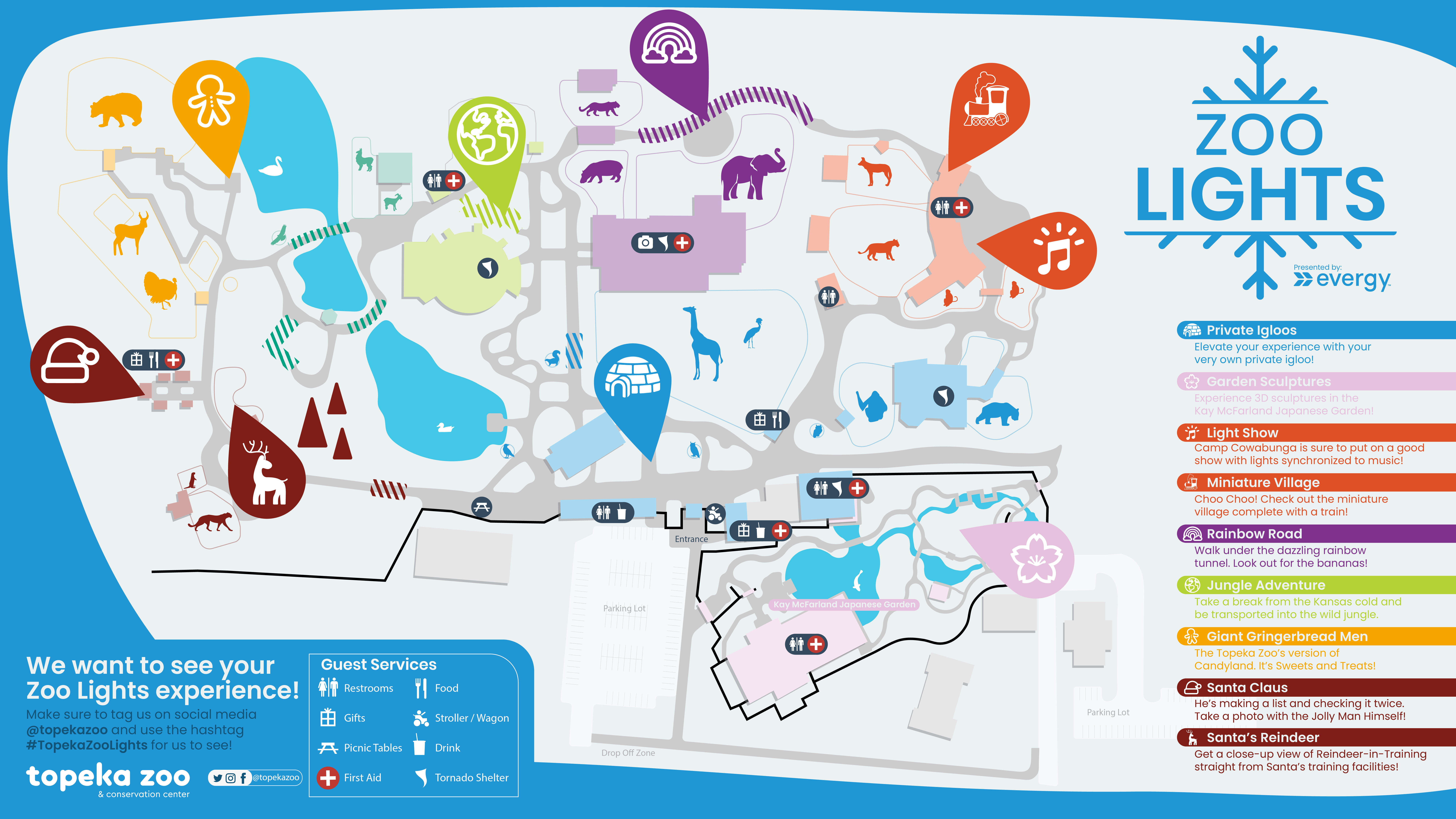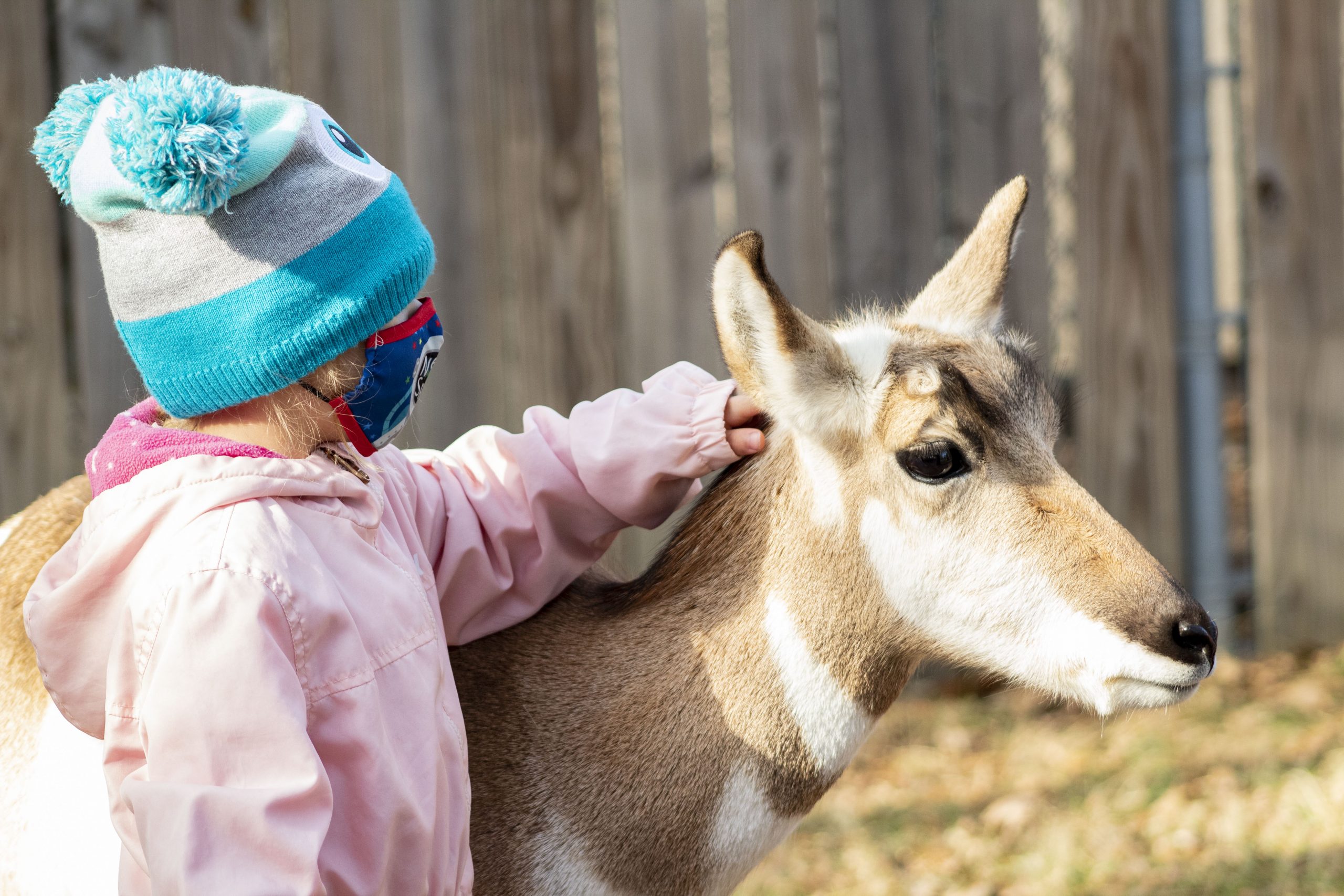 Cookies with Mrs. Claus
On the mornings of Dec 4, 11, and 18 or in the afternoon on Dec 5, guests will have the opportunity to spend time with Mrs. Claus! Listen to stories, songs, enjoy cookies, drink cocoa and make a snowflakes with the Misses! Before heading home, stop by the pronghorns for an up-close, magical experience!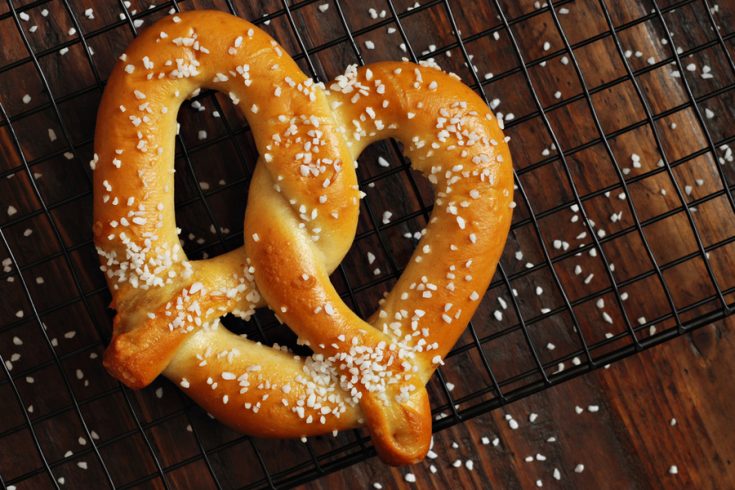 Worried about getting hungry at Zoo Lights?
Don't worry we have tons of delicious treats and drinks available all around the zoo! Local food trucks will also be parked outside the zoo for you to enjoy! Grab food while you wait for your entry time or get some food on your way home! Either way, the food trucks outside and snack stands inside are sure to satisfy your hunger!
The Making of Zoo Lights!
Check out our video series about creating this magical winter wonderland!
Want to help out?
Contact help@topekazoo.org to find out how you can be part of making the magic happen during the event!
THANK YOU TO OUR SPONSORS
All proceeds benefit FOTZ, a non-profit organization that supports the Topeka Zoo through guest experiences, animal care, conservation efforts, and educational programs and camps.