Where's the Food & Drinks During Zoo Lights?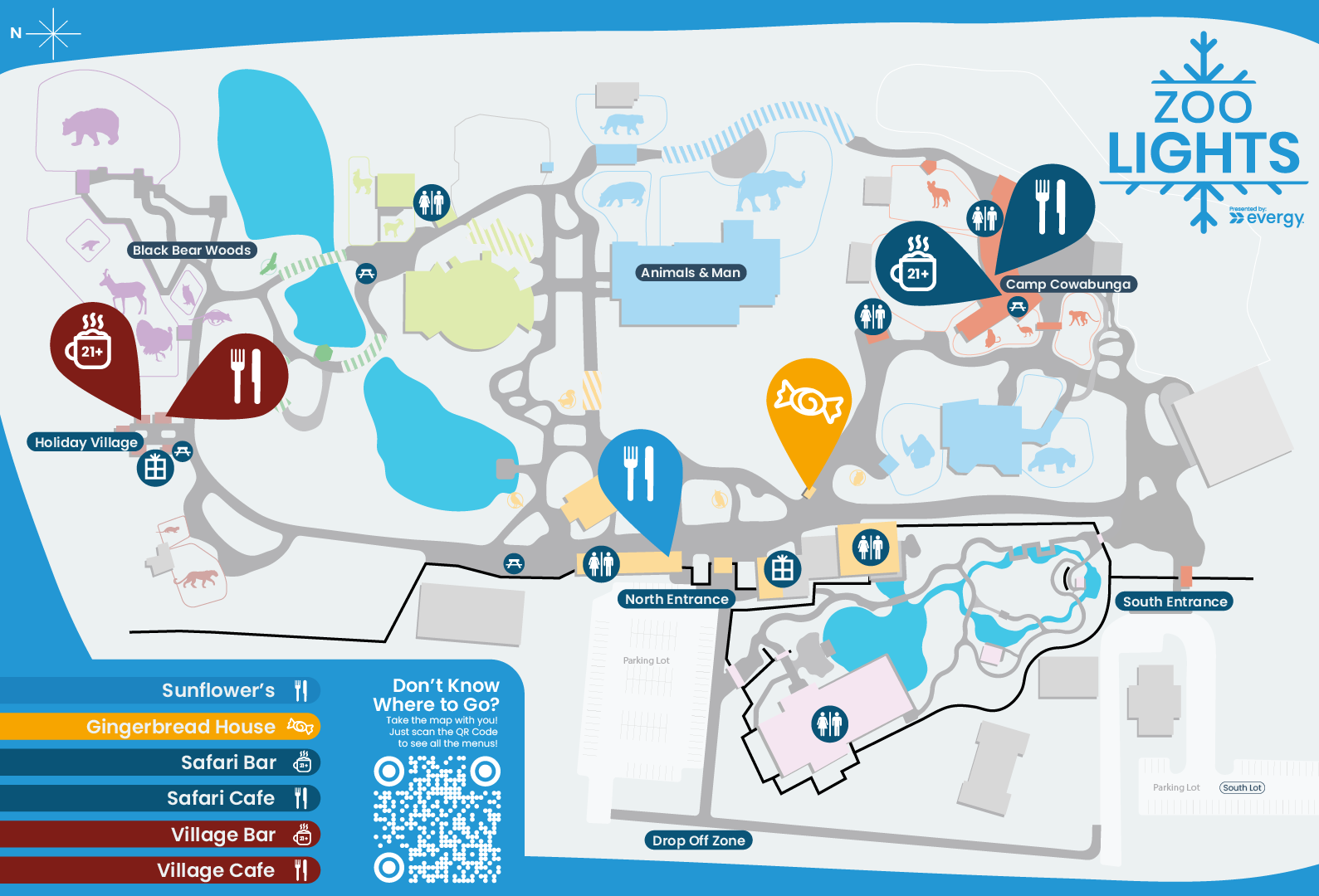 ZOO LIGHTS CUP - $7.99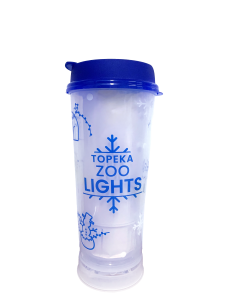 Help our environment by limiting single-use plastics. Purchase a Light-Up cup today and fill it with Hot Chocolate! Add Marshmallows for $1.00!
WHY DON'T WE PROVIDE STRAWS?
We don't provide single-use plastic straws or lids to minimize plastic consumption, prevent littering, and protect wildlife. Please ask us about our reusable, dishwasher-safe straws for sale.
DRINKS


Hot Chocolate - $2.99
Light-Up Cup w/ Hot Chocolate - $5.99
*add marshmallows! - $1.00
Coffee - $2.50
Fountain Drink -$2.99
FOOD
Popcorn - $2.99
Hot Dog w/ Choice of Chips
Soup of the Day w/ Bread - $7.99
Churro - $2.00
Apple Slices w/ Warm Carmel Dipping Sauces - $3.50
Funnel Cake - $3.00
Safari cafe
Hot Chocolate - $4.00
*add marshmallows! - $1.00
Light-Up Cup w/ Hot Chocolate - $12.00
*add marshmallows! - $1.00
*get a refill! - $3.00
Bottled Water - $2.00
Soup of the Day w/ Bread - $8.50
Hot Dog w/ Choice of Chips - $8.50
Popcorn - $5.00
SAFARI BAR
All Drinks - $7.00 + tax
Hot Chocolate w/ peppermint
schnapps or fireball whiskey
Hot Toddy a spice tea w/ citrus
notes & spiced rum
Fireball
Michelob Ultra 12oz
Merlot
Pinot Grigio
Light-Up Cup - $17.00 + tax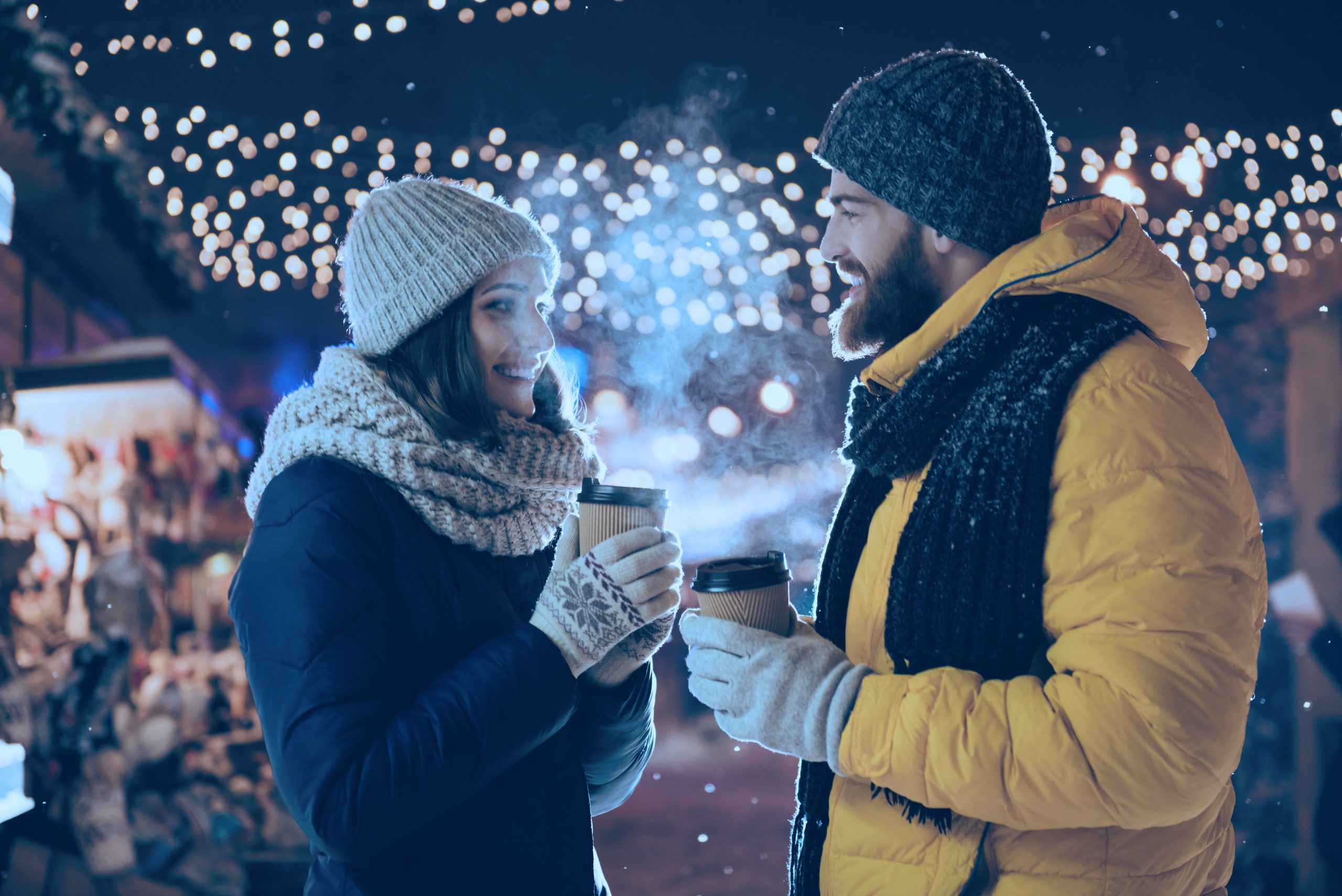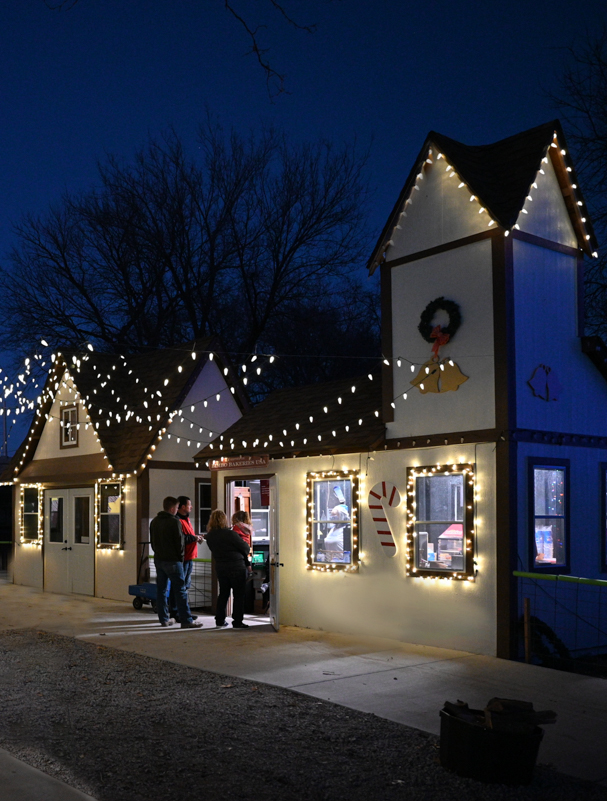 Village Cafe
Nutty Bavarian
Pecans, Almonds, Cashews
1 bag - $6.00
2 bags - $9.00
3 bags - $14.00
Popcorn - $5.00
Apple Slices w/ Warm Carmel Dipping Sauce - $5.00
Pretzel w/ Salt or Cinnamon Sugar - $5.00
Bottled Water - $2.00
Hot Chocolate - $4.00
*Add Marshmallows! - $1.00
Light-Up Cup W/ Hot Chocolate - $12.00
*add marshmallows! - $1.00
*get a refill! - $3.00
Village Cafe
All Drinks - $7.00 + tax
Hot Chocolate w/ peppermint
schnapps or fireball whiskey
Hot Toddy a spice tea w/ citrus
notes & spiced rum
Fireball
Michelob Ultra 12oz
Merlot
Pinot Grigio
Light-Up Cup - $17.00 + tax