help us keep you safe! Updated Covid-19 Guidelines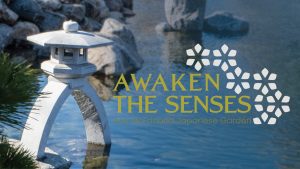 Awaken the Senses
Spring Event
Join us in welcoming in the spring and celebrating life at the Kay McFarland Japanese Garden located in the Topeka Zoo and Conservation Center. We will be hosting a two-month-long event April - May with a variety of activities and events. From Arts and Crafts to Yoga and Art and Wine classes, we have a calendar of events for all ages! Learn More!
Wildflower Sale!
Native flowers within a variety of colors will be available at the wildflower sale. Help support conservation initiatives and pollinator habitats!
Membership Renewal
For the month of May, current and past members have the exclusive opportunity to renew for another year of family fun at the current rate!
Remain a member of our troop! Renew Today! 

Steins and Vines 
Pop that cap, fill that glass, and experience the wild flavors of the Topeka Zoo!
Kay Mcfarland Japanese Garden Venue
635 SW Gage Blvd, Topeka
The Kay McFarland Japanese Garden Venue will be closed for a private event from 5pm – 7pm.
*Events are subject to change as needed.
Today's Hours

9:00AM - 4:00PM
Become a Friend Of The Zoo
Support Topeka Zoo's conservation mission and receive:

Free admission

Discounts inside the zoo

Discounted rates at reciprocal zoos