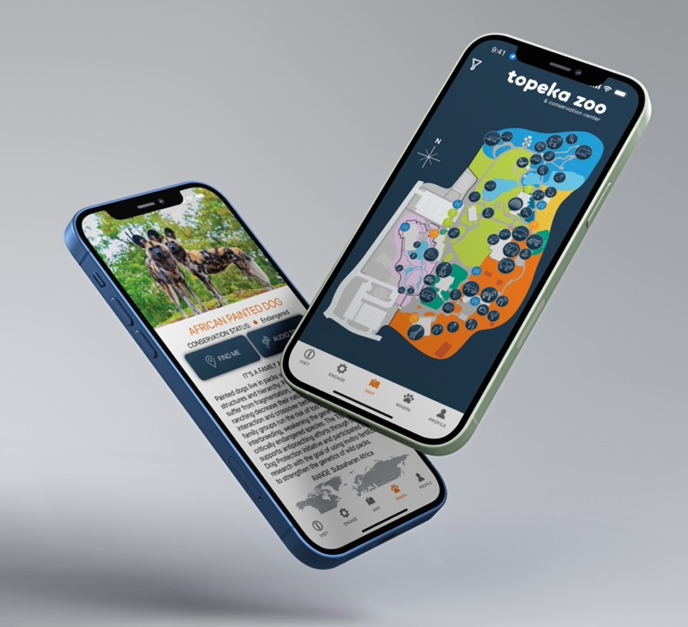 Go Mobile and download our app!
We are proud to announce that July 2023 we are launching the Topeka Zoo Travel Guide, a mobile app developed with local partner, Century Business Technologies. Explore and engage with even more wildlife content while visiting the Topeka Zoo & Conservation Center.  Use the interactive guide to learn about over 100 different species, enjoy an audio tour, or locate your favorite amenities. You can even link your Topeka Zoo membership to make your next visit even more convenient. Learn more about how to create a sustainable future and enjoy your next visit at the World Famous Topeka Zoo!
Features:
Over 100 different animals and points-of-interest to explore.
Interactive map utilizing GPS wayfinding.
Daily Calendar showcasing events and activities.
High quality photography of your favorite animals.
Audio playback for animal highlights.
Links directly to Ecommerce for programs and ticketing.
Identify key information regarding accessibility and sensory-friendly zones.
Visitor's guide with FAQ and guidelines.
Content provided in both English and Spanish.
The Topeka Zoo Travel Guide will soon be available for both Apple and Google devices. Once active, just head to the App Store and search for "Topeka Zoo Travel Guide."
Link Your Topeka Zoo Membership
Have a hard time remembering to bring your membership card when you visit? Now you just you're your phone! You can link your valid Topeka Zoo membership under the Settings section. Just remember, when setting up your app profile, please make sure to use the same contact information as your Topeka Zoo membership to aid in verification. That information plus your membership number, located on your membership card, will allow your membership to synchronize automatically!
If you lost your card or are having difficulty locating your membership number, please contact help@topekazoo.org .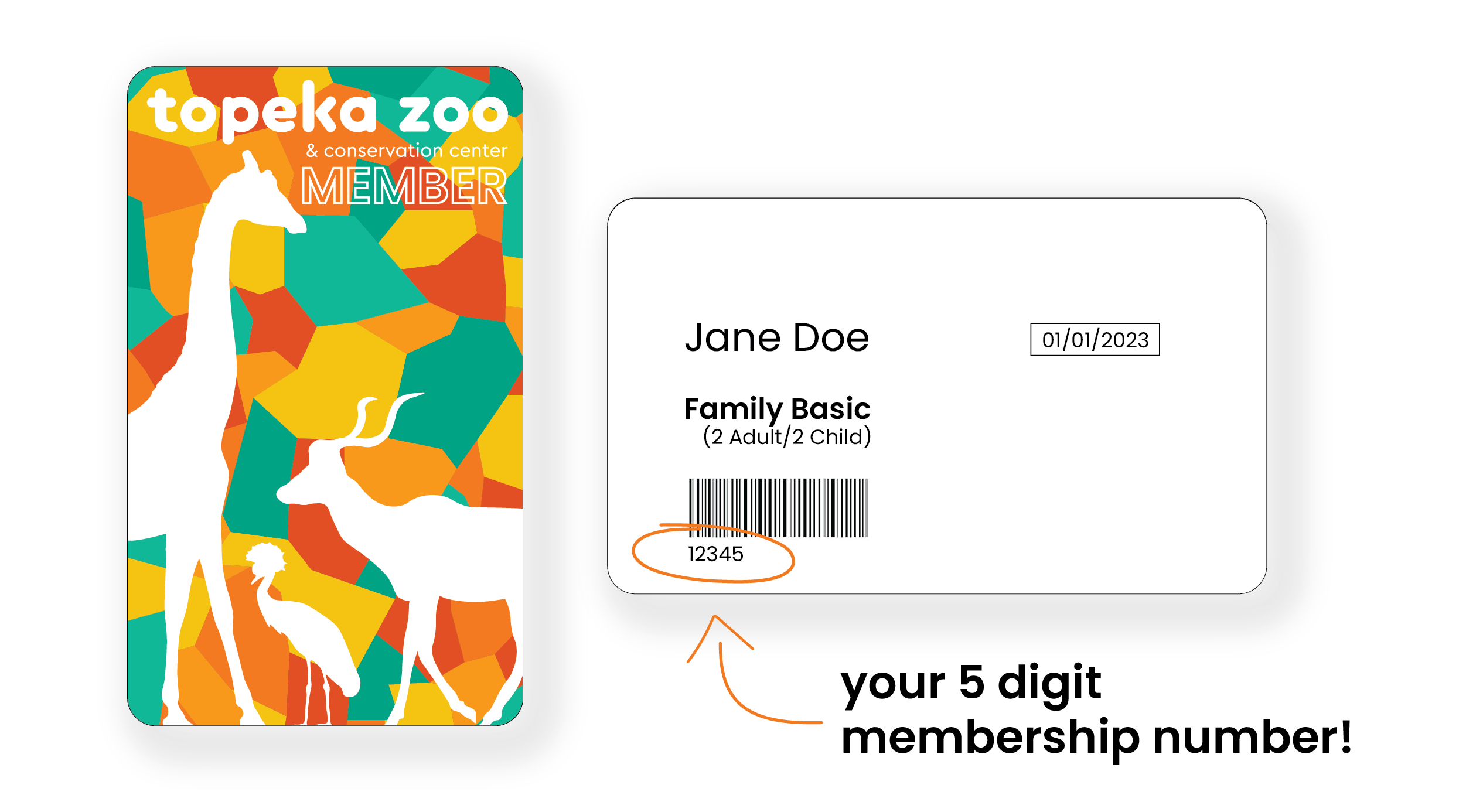 Thank you to our sponsors for helping to make the Topeka Zoo Travel Guide possible.