Say i do at the topeka zoo
Beautiful, lush landscapes and unique, excotic experiences await.
Host the wedding everyone will be talking about! Choose from multiple venue locations for both ceremony and reception. Provide your guests a lifetime memory with a variety of animal experience packages. Take a photo safari and capture the first moments of your next great adventure.
BOOKING AND TOURING
We offer rental services year round. Pricing depends on the number of guests, animal experiences, and date. Wedding rates range from $1,000 to $3,500. Schedule a tour and consultation for a quote and discover how we can make your special day even more memorable.
Contact Jesika Elmquist by calling 785-783-4264, or email weddings@fotz.org.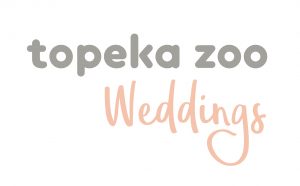 Schedule a Consultation Today
weddings@fotz.org
Book Your Tour Today
weddings@fotz.org