Pop that cap, fill that glass, and experience the wild flavors of the Topeka Zoo
Your Topeka Zoo invites you to an evening out at our new fundraising event series, Steins and Vines. Grab a beer or a glass of wine, or a snack fresh from local food trucks and sip, stroll and sway the night away with live music and a wild atmosphere! Purchase tickets to one evening or plan to attend the entire event series and collect all of our exclusive event glassware featuring fun illustrations of your favorite Zoo animals! Make a difference by supporting your Topeka Zoo!

Kicking off the party
Kansas local band Disco Dick and the Mirrorballs are coming to the Topeka Zoo to open Steins and Vines on June 5th.
What you get!
With each ticket, you will receive 6 drinks of your choice of beer and wine, live entertainment, access to the zoo, and one limited edition glass.
Event Series
Each evening will feature unique entertainment like live music and comedy. Enjoy different beer, wine, and food truck combinations. Stay tuned for future event announcements.
Stay a while 
Guest are encouraged to bring lawn chairs or blankets if they wish to sit and enjoy the entertainment. Coolers, bags, and outside food and drink will not be permitted. Event series tickets available for a limited time. Purchase now and save $50.
Performers
June 5 - Disco Dick & the Mirrorballs

June 19 - TBA Music
July 9 - Comedy Night

July 24  - TBA Music
July 31 - TBA Music
September 18 - Comedy Night
October 2 - TBA Music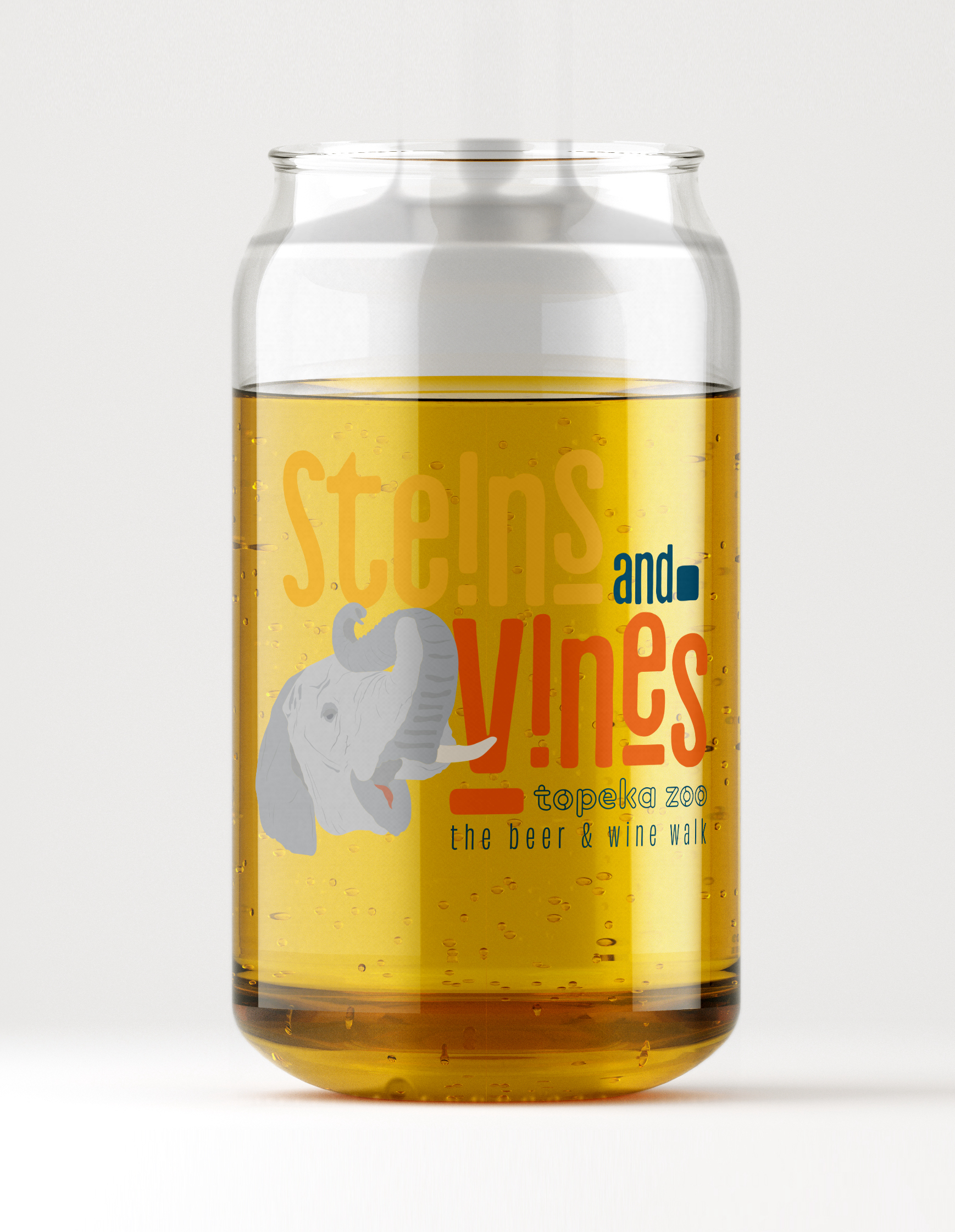 Limited edition glasses
One glass design will be released at each night of the series. Come to all 7 nights to collect them all! Start your collection off with Tembo the African Elephant!
June 5th Featured Ambassador
Tembo the African Elephant
Tembo the African elephant joined the Topeka Zoo in 1976 and quickly became a staff and guest favorite. As described by one of her caretakers, Tembo has an immense amount of spunk for a lady in her fifties. She has the most incredible eyelashes and never wants to be left out of the action. Tembo loves pushing around toys and treats, showing off her incredible strength and grace. Tembo participates in her own health care, voluntarily working with her trainers to keep her healthy and fit.
Thank you for supporting Tembo by joining us for Steins and Vines!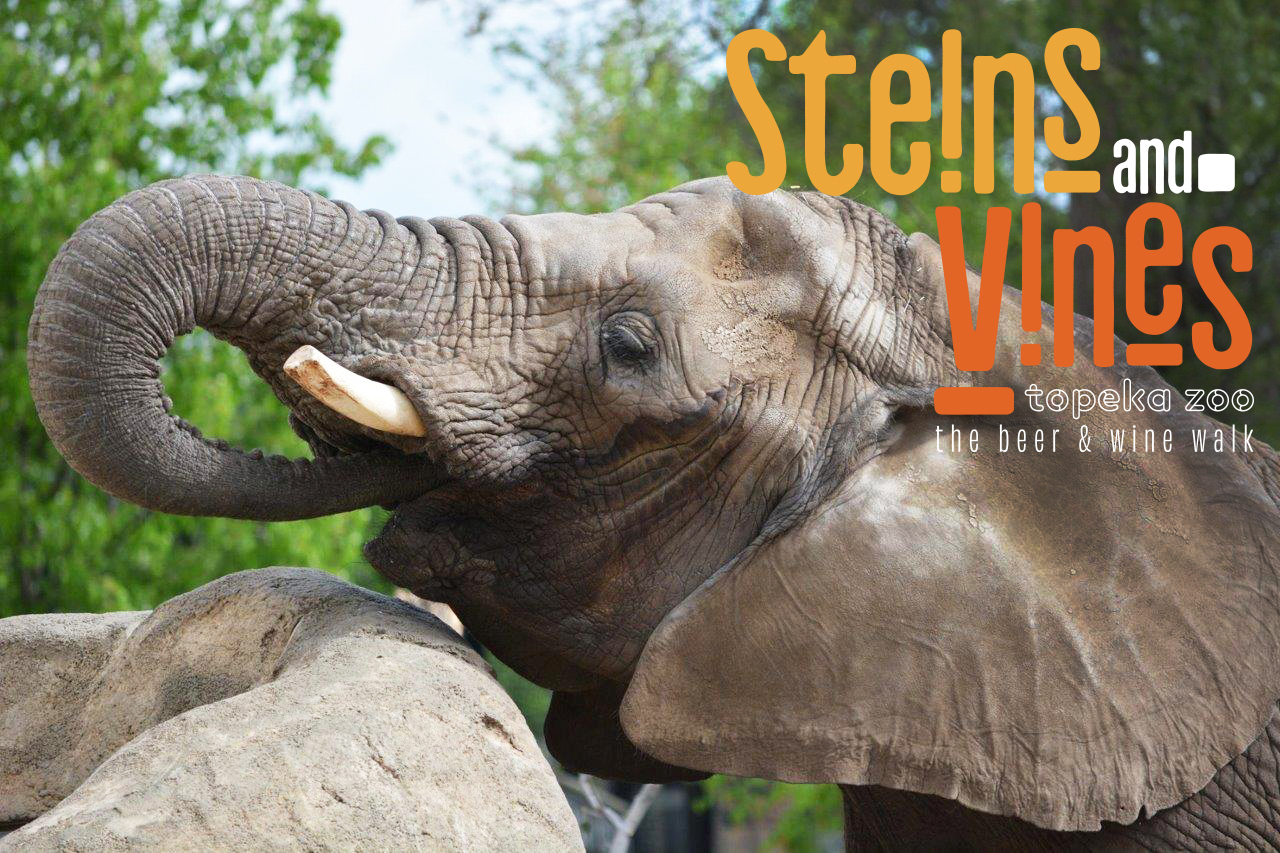 Your ticket goes to support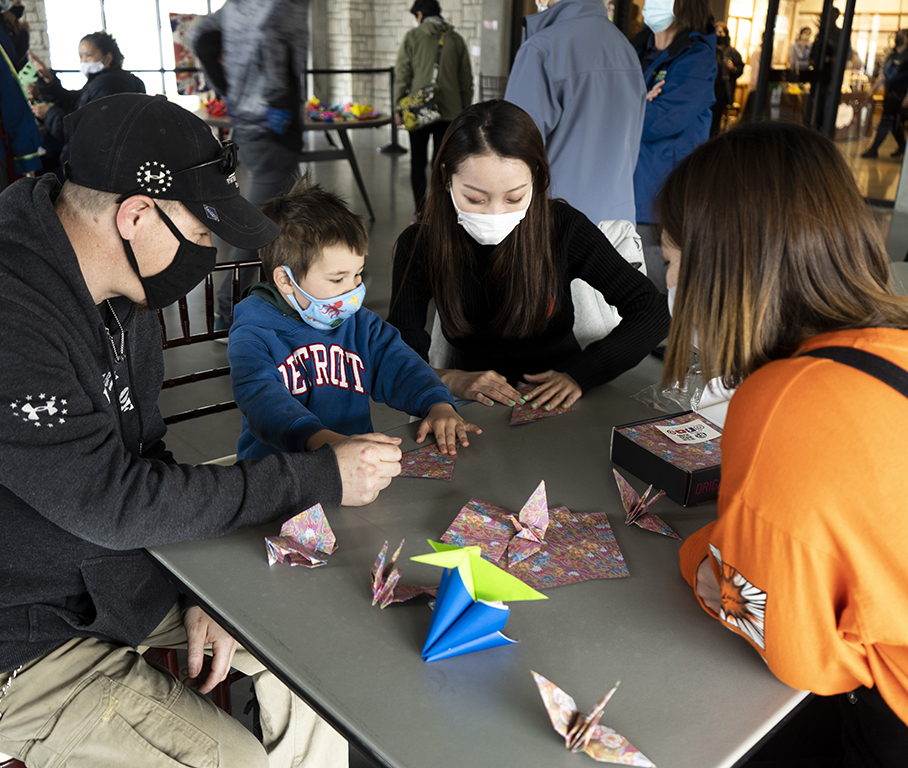 Updated Experiences
The Topeka Zoo is able to continue to update the zoo experiences through community involvement and fundraisers.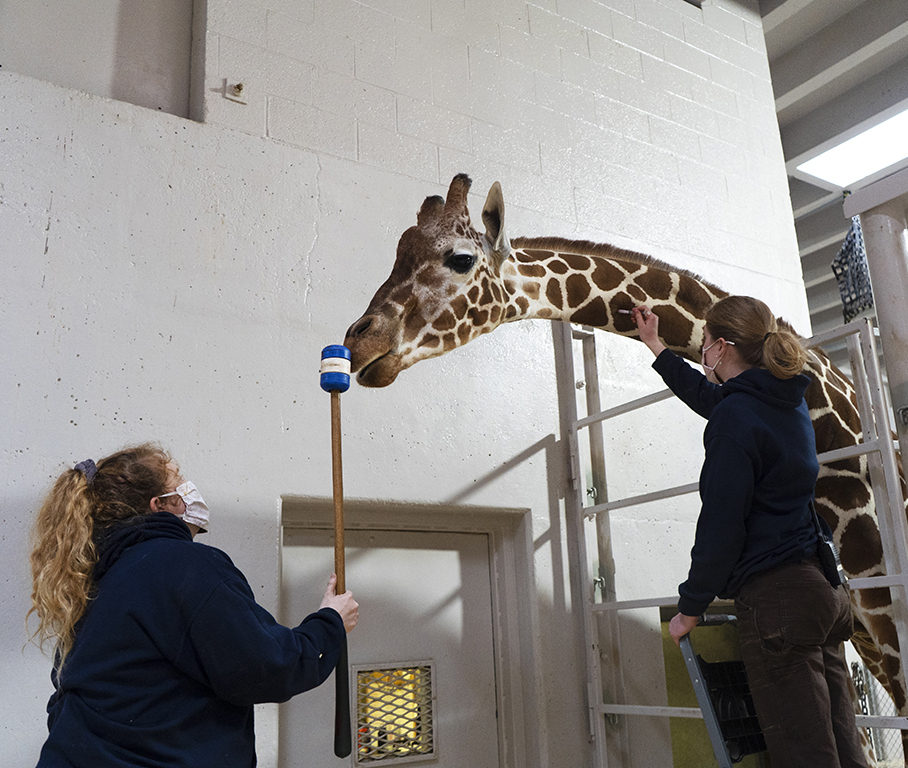 Animal training
Along with the implementation of a safe environment, the staff ensures animals are engaged in creative ways through a successful enrichment program. We are recognized as a leader in animal behavior training our successes with voluntary blood draws, ultrasound, blood pressure, scale, and injections for several species.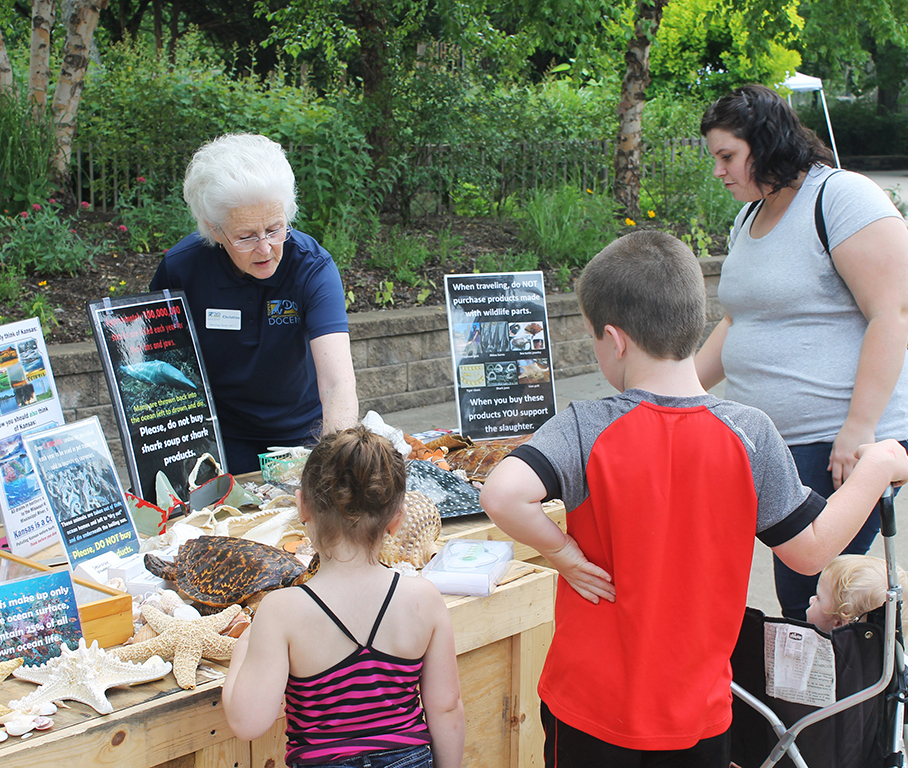 Educational Programs
The Topeka Zoo has one of the best education programs in Northeast Kansas, our goal is to develop the next generation into future leaders, environmental advocates, and community stewards to create a sustainable world for people to inhabit and species to thrive.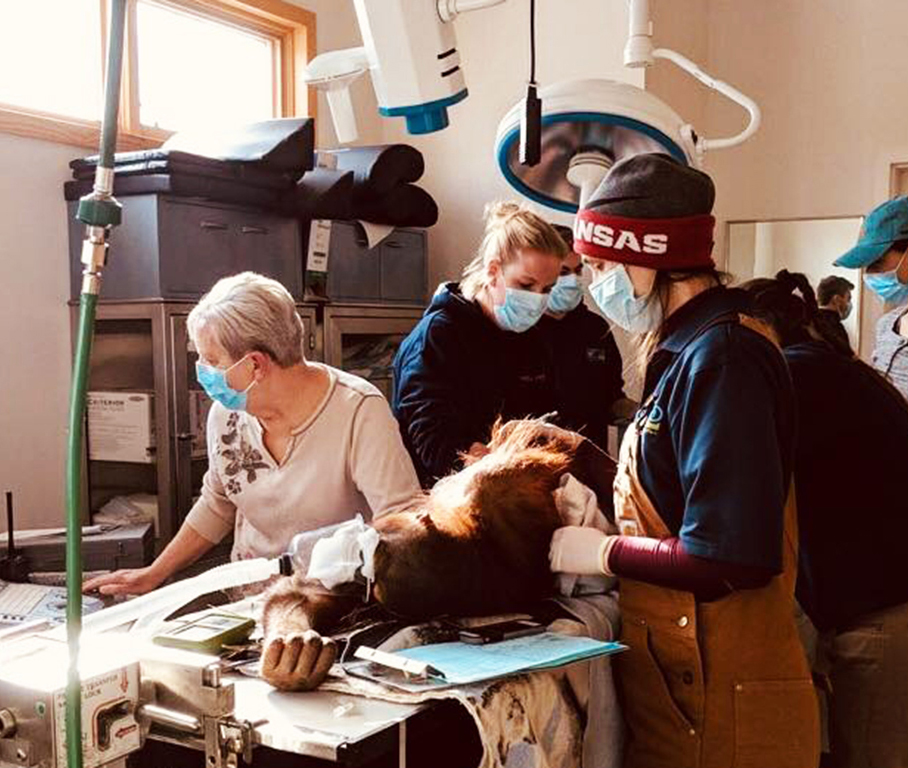 Medical Care
Topeka Zoo's number one priority is animal care. From the moment they're born to the specialized geriatric care, we seek to provide the best life possible for the animals that we care for.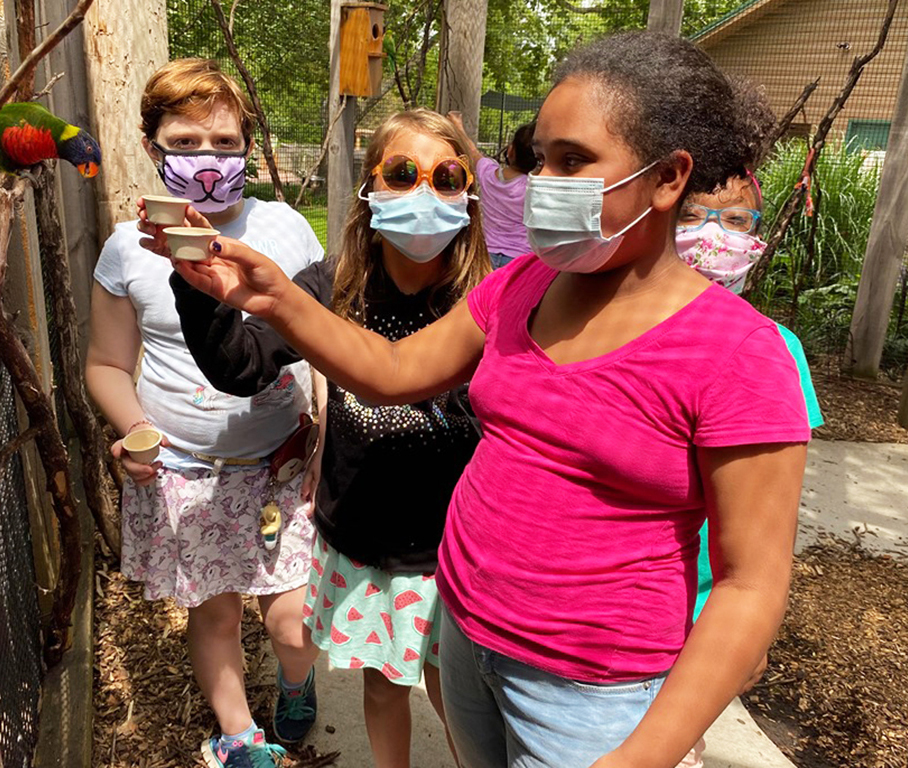 Community Engagement
Topeka Zoo is a treasure that is made successful by our many partnerships throughout the community.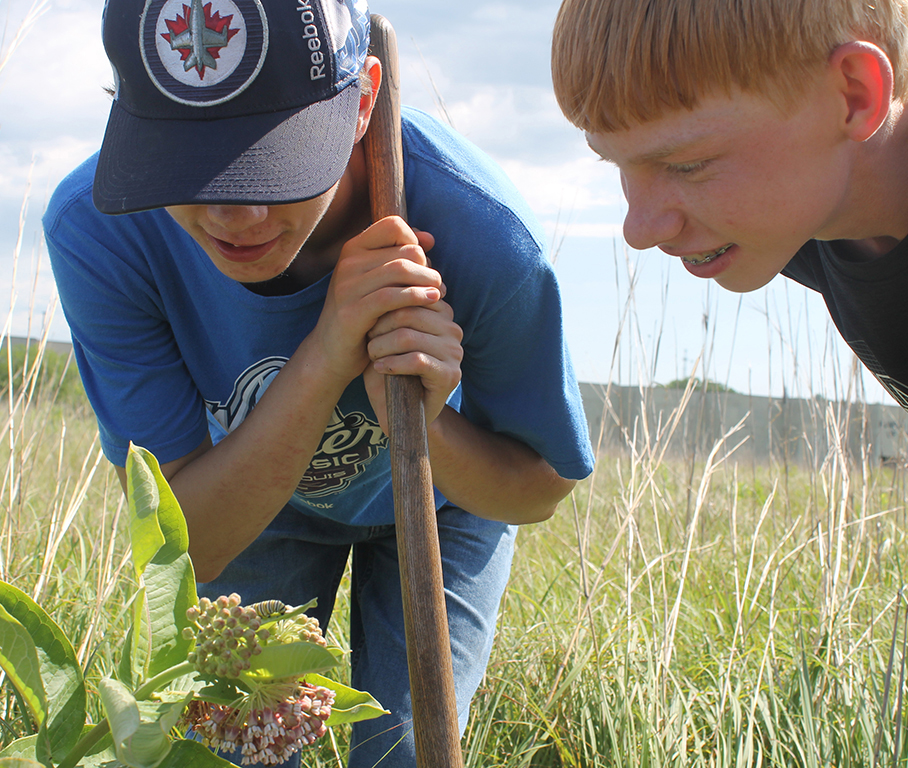 Conservation Efforts
Our conservation work takes many forms including hands-on conservation work in the field by zoo staff, funding efforts of organizations, making our own facilities greener, and using our animal collection to improve conditions for endangered animals through research in cooperation with other zoos.