Keep Up to Date with our newest little addition!
Our new baby is a GIRL! Her name is Udara, meaning air in Malay similarly to her brother, Bumi meaning earth in Malay. Stop by and say HELLO UDARA!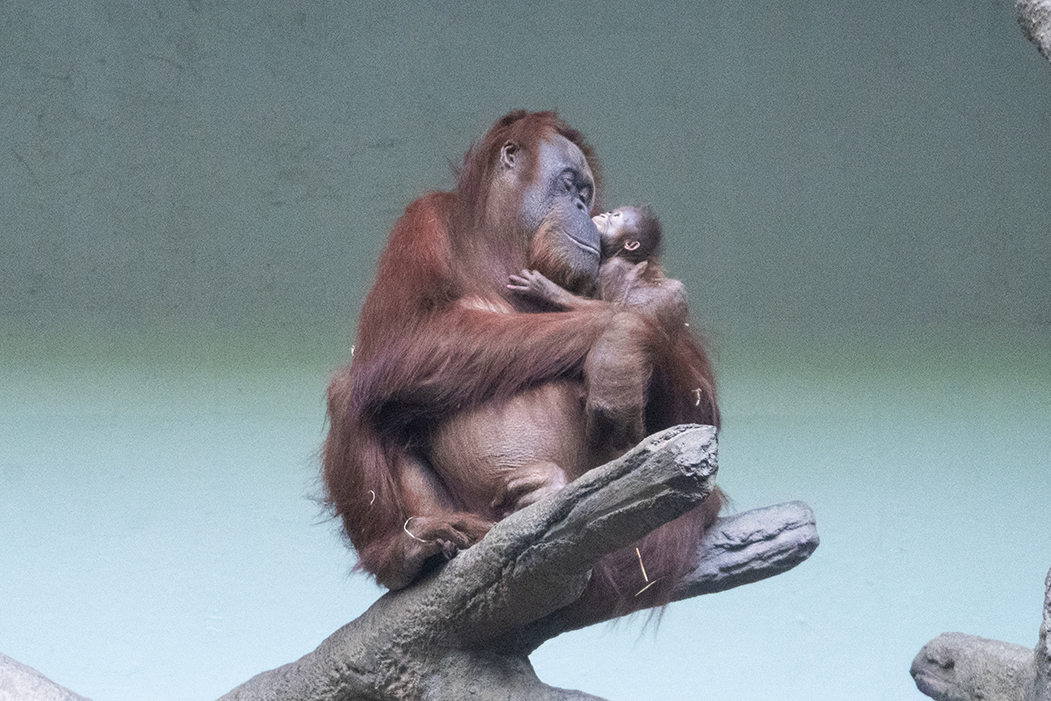 On Mommy's back for the first time!
Baby's First Moments with Mom:
LEarn about the journey getting here...
Orangutan Baby
Name: Udara (Air in Malay)
Nickname: Udi
Gender: Girl
Date of Birth: 5/7/22
Time: 11:22 am
Weight: guessing 3.3 lbs
Mother: Rudy
Father: Mawas