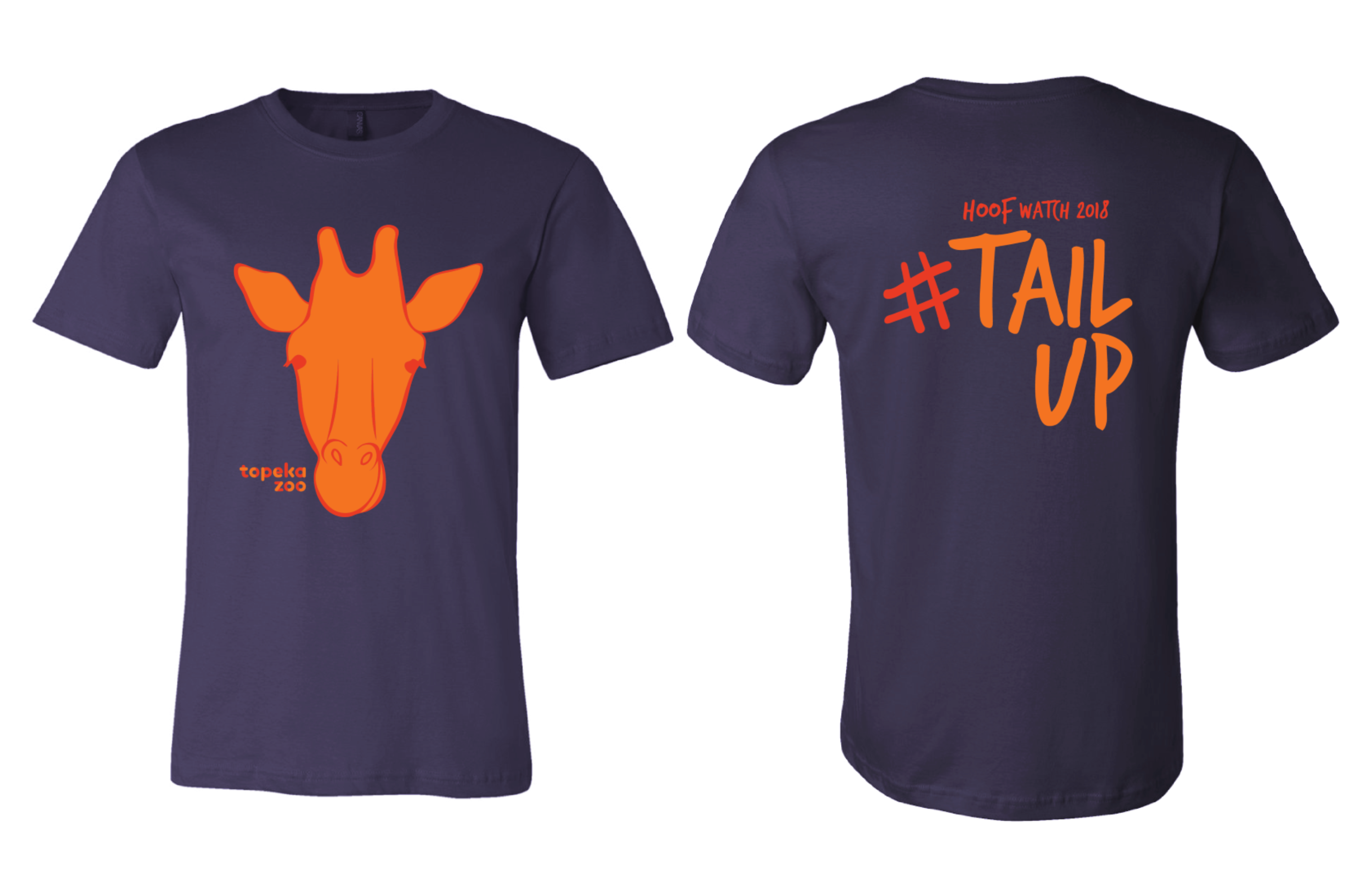 HOOF WATCH 2018 T-SHIRT
Sizes Available: Youth M-XL, Adult XS-4XL
A portion of the proceeds go directly to Topeka Zoo giraffes.
To order within continental United States, please visit our online store: Giraffe Watch 2018 Domestic Orders
For international orders or further information, please email Melissah@fotz.org.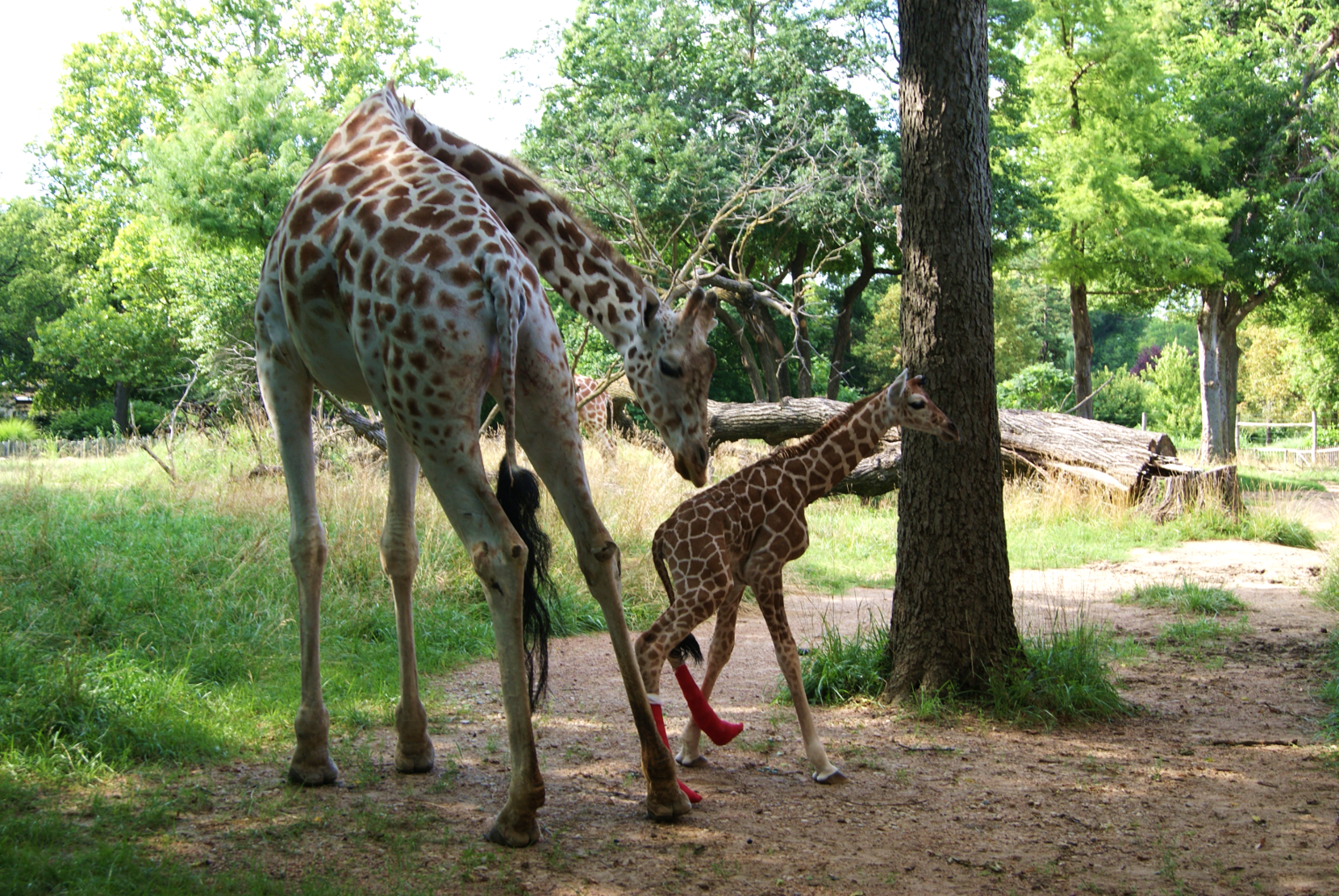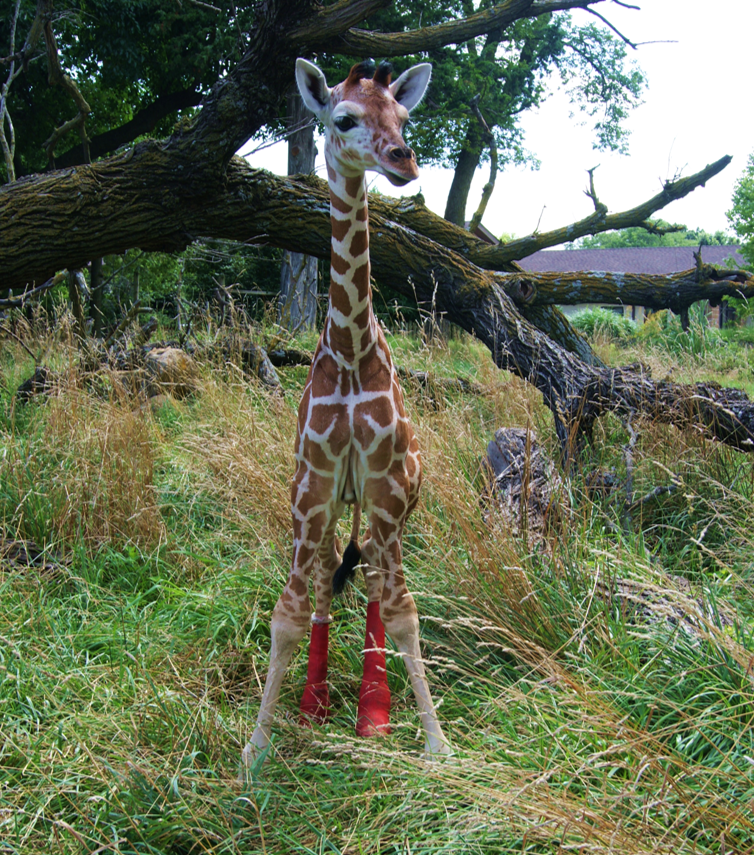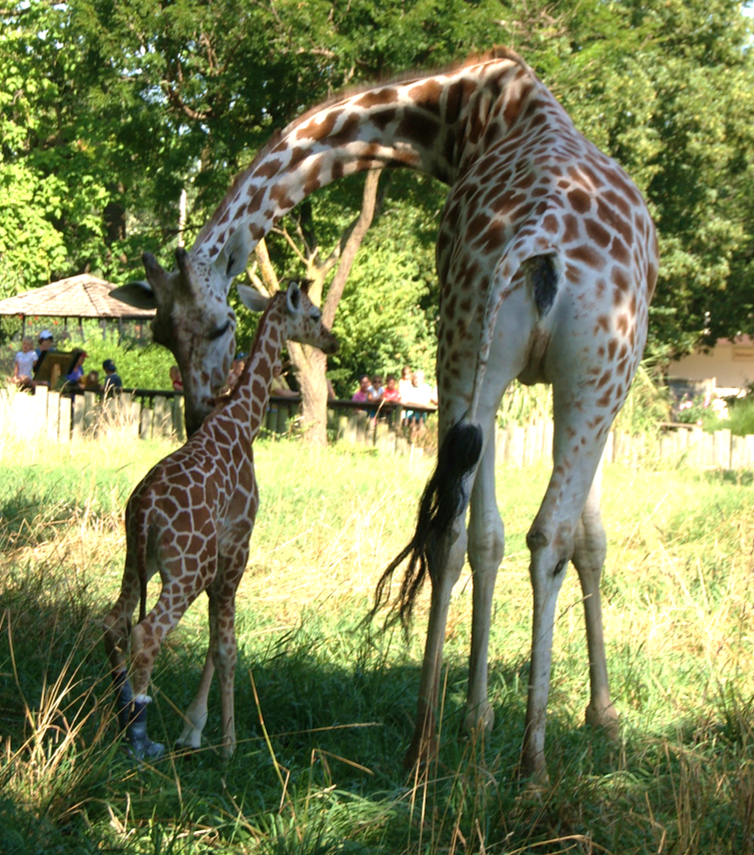 Hope: Born July 11, 2010 Topeka Zoo
Hope and Dolly
This giraffe silhouette features Hope on the day she was born with her mother, Dolly. The shirt, designed and printed locally in Topeka, was inspired from a picture of Hope when she was a newborn calf! Hope was born with a birth defect called hyper-extended fetlocks. While normally a fatal condition, Hope received excellent care that included several casts and extensive physical therapy. Hope is now our eldest giraffe and expecting her own calf. Not to be outdone, our other female giraffe Abi is also expecting!
Adult and child sizes available. Please e-mail for colors and sizes in stock.
Adult colors in red, steel blue, and green.
Child colors in teal and green.
$14.99-$19.99 + S&H
Please e-mail Melissah@fotz.org to calculate S&H and place your order!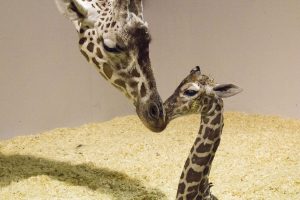 Looking for other Giraffe swag? We sell all kinds of Giraffe merchandise here at the Leopard Spot Gift Shop. Order your today!