Topeka Zoo Breaks Modern Attendance Record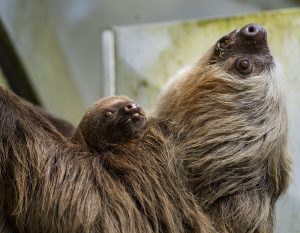 Topeka, KAN- The Topeka Zoo set a new attendance record by welcoming 237,278 guests to the Zoo so far in 2021. With over two and a half weeks left of the year and more than a week left of Zoo Lights, Zoo officials expect the final count to exceed 250,000, a more than 10% increase from the previous record set in 2019 of 224, 117 guests.
The Zoo credits the large turnout to their many events like Boo at the Zoo and Steins and Vines. This was also the first year Kay McFarland's Japanese Garden was in full bloom. Mild temperatures late into the year have boosted Zoo Lights ticket sales contributing to the robust attendance. Finally, and perhaps most importantly, growing interest and support from the community has been a huge factor in the Zoo's growth.
"The support we get from our community is enormous," said Zoo Director Brendan Wiley. "To have a breakthrough year like this, one year after the start of the pandemic is amazing."
With 2021 coming to a close, the Zoo sets its sights on what it hopes to be the biggest year yet. Beginning in March, they will open DINOSAURS ALIVE!, the new, immersive experience featuring life-sized animatronic dinosaurs that move and make sounds just like the creatures that used to roam the planet. This summer, the Zoo will see the opening of "Giraffe and Friends," a new habitat to be the new year-round home to the beloved giraffes, as well as new animals such as Lesser Kudu, Bontebok, and Thomson's Gazelle.
"In 2021, the Topeka Zoo and Conservation Center transitioned into nonprofit governance, broke ground on what will be the largest project in the zoo's history and geared up for year two of Zoo Lights," says Wiley. "Next year will be even bigger!"