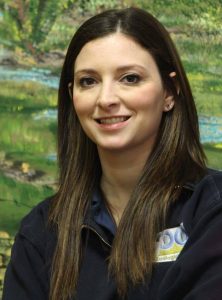 When I started as the Education Specialist at the Topeka Zoo and Conservation Center four years ago, I knew this position would change my life; however, I had no idea just how far it would take me. Amazingly, this year it took me to the Galapagos Islands through a fellowship with National Geographic and Lindblad Expeditions! In February, I was selected for the Grosvenor Teacher Fellowship Program, which is a professional development opportunity for Pre-K- high school teachers and informal educators who show excellence in geographic education. Five hundred educators from across the United States, Canada, and Puerto Rico applied and thirty-five of us were selected for the 2017 class.
The main goal of the program is to send the fellows on an expedition to another country so that we may
bring back what we learned and apply it to our classrooms and communities in meaningful ways. There
are several stages to this process, including going through the National Geographic Educator
Certification program as well as attending a four-day pre-expedition workshop at the National
Geographic Headquarters in Washington D.C. Once you are prepped for expedition, each educator is
sent to a differing location—which could be in the Arctic, Alaska, Antarctica, or the Galapagos Islands! I
just returned from a ten-day expedition to the Galapagos Islands and fell in love with the archipelago.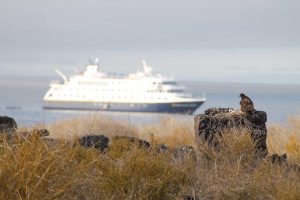 The Galapagos Islands are located off the western coast of Ecuador in the Pacific Ocean. They are home to many endemic species, which are only found there. Some of my favorite species included the comical
blue-footed booby birds and the majestic, giant Galapagos tortoises. While we were in the islands, we lived on the Endeavour II, which is one of National Geographic's expedition ships. We would visit a different island every day to photograph the amazing wildlife and landscape. One neat and rare thing about the animals in the Galapagos is that they are not afraid of humans because of how well the islands are managed. You can get extraordinarily close to creatures like the sea lions, Galapagos penguins, marine iguanas, sally lightfoot crabs, and red-footed boobies and the animals do not mind! It's a photo enthusiast's dream!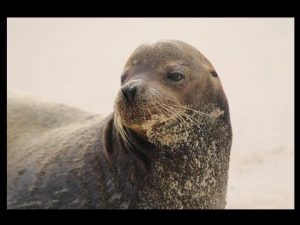 Additionally, each day offered a different set of activities we could do. I went paddle boarding, kayaking, and snorkeling in the ocean. I had curious sea lions and penguins swim up to my face and we spotted beautiful sharks, sea turtles, and manta rays nearby. It was the most life-changing professional development opportunity I have ever done and it is an expedition I will cherish forever.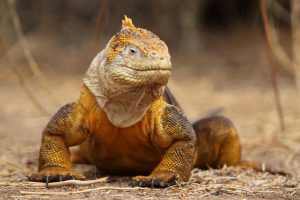 Now that I have returned from the Galapagos, I have started sharing these experiences in my classrooms
and with my community. On Thursday, November 9 th , I am doing a presentation on the fellowship and
expedition in the zoo's Gary Clarke Education Room. This talk is free and open to the public and will be
from 6:30-7:30 that evening. I invite you to join me, as I will be showing pictures and videos of the
expedition and will be spreading the word on how other educators can apply for the 2018 class. I will also be unveiling a new activity that all ages can get involved in. I am so excited to be able to share this experience with you and cannot wait to see all the different ways this fellowship benefits Topeka as a
whole! Thank you for all the support along the way. I am very lucky to have such an amazing career and
community. –Rachael Rost
(All photographs were taken by Rachael Rost)