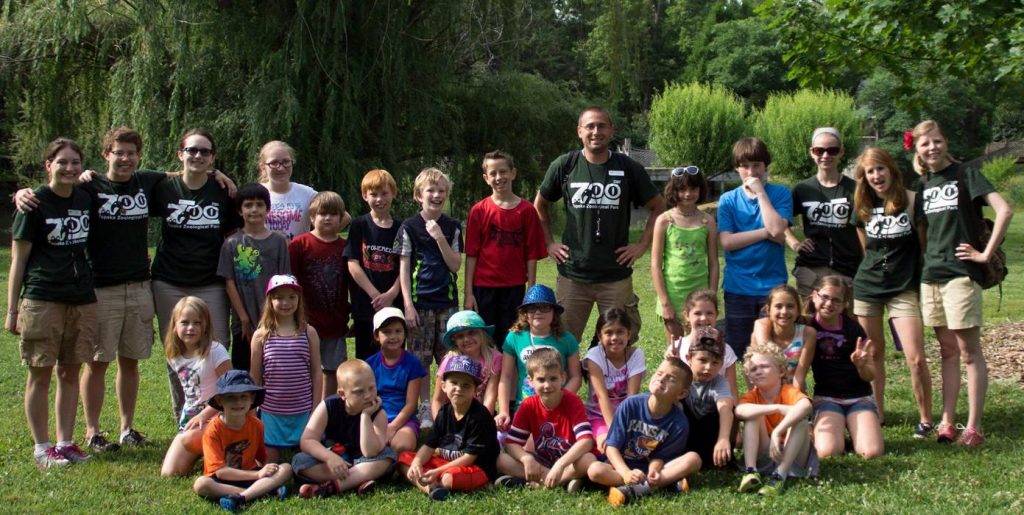 If you love working with kids and/or animals, the Topeka Zoo's Education and Conservation Department is offering a truly unique and exciting summer internship with our Adventure Camp Program! Interns will have the opportunity to get their feet wet in environmental and conservation education by using the zoo as an active, living classroom. Not only will interns schedule and oversee daily summer camp activities for children ages 6-12, but they will also get a backstage pass into how the zoo operates. Starting with a two-week training period and then diving into eight weeks of summer camp, interns will learn how to give presentations and lead hands-on activities. Interns will also complete a course on animal handling to use a variety of education animals (invertebrates, amphibians, reptiles, mammals, and birds) during programming. Our internship is flexible and offers many opportunities to personalize your experience.
QUALIFICATIONS: Candidates are preferred to have completed at least one year of a college degree program in education, biology, animal science, zoology, psychology, or other related fields. However, students age 16 and older may apply. If you are still in high school, please include one letter of recommendation in your application along with your resume and cover letter. (College applicants may send in a letter of recommendation if you'd like, although it is not mandatory.)
Candidates must also have excellent communication skills, enjoy working with people of all ages, and possess the ability to work in a team environment. They must be self-motivated, reliable, prompt, able to work in all weather conditions, and have strong attention-to-detail skills. A negative TB test must also be provided.
Internships are unpaid and require 35-40 hours per week with an 11-week commitment beginning May 22nd and ending August 4th (with a break the week of July 3rd-7th). Dates are slightly flexible. You will need to provide your own accommodations and transportation. While the zoo does not pay for accommodations, we do have partnerships with a few local housing agencies that offer affordable living for our interns if need be. Feel free to contact the phone number below with any questions regarding housing or other internship information. Applications are due on April 24th, 2017.
To apply, please send a resume and cover letter to Ms. Rachael Rost at RRost@topeka.org. To contact the Education Department by phone, please call 785-368-9137.
**Please note, this is NOT an animal care internship. If you are interested in pursuing an internship with the animal care department, please contact Shanna Simpson at SSimpson@Topeka.org.