Pollinator Palooza and Native Plant Sale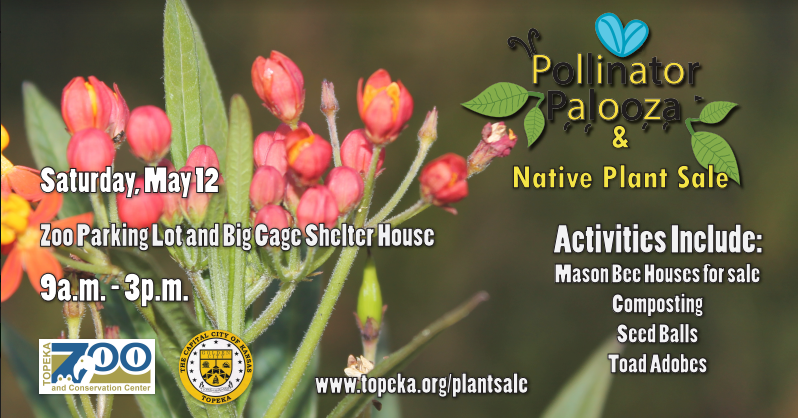 This year, for our annual native plant sale, we're turning it into a Pollinator Palooza. Pollinators are a very important part of our environment and we don't know what we'd do without them. We'll be selling native bee houses and incorporating several free activities and learning stations for all ages. Paint your own toad abode and make a seed ball all while picking out native plants to attract pollinators to your own home. Join us on Saturday, May 12 in the Zoo parking lot and in front of Big Gage Shelter House.
All proceeds support Topeka Zoo's Conservation Fund to be redirected to conservation projects around the world and right here at home.
This event is co-hosted by the the Topeka Zoo and City of Topeka Water Pollution Control.
We'd like to extend a huge thank Seaman High School for building the native bee houses and creating a logo and event banner for this event and Wood N Stuff Cabinets for a donation of wood for the native bee houses.