It is a family fun fest at YOUR Topeka Zoo and we have a WILD summer of fun lined up for our guests!  Here is what you can expect!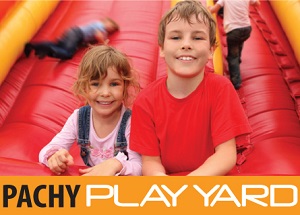 Bounce until your heart's content in our inflatable Pachy Play Yard.    The Pachy Play Yard, located at the end of what could become the future elephant exhibit at the zoo, will feature three inflatable activities; two geared for smaller children and one high energy device geared towards older children.  To ensure variety, the inflatables will be changed out weekly through September.  Open daily from 9:00 to 4:00, this activity is included with zoo admission.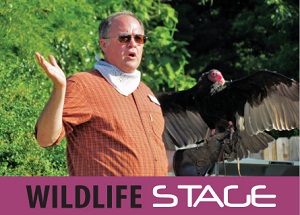 New to the zoo this summer is a Wildlife Stage where daily presentations will be performed each hour on the hour from 10:00 to 2:00.  On the half hours from 10:30 to 2:30, a staff person will be available to answer any zoo related questions or to share those personal stories of what it is like to work at the zoo.  Programs at the Wildlife Stafe are included with zoo admission.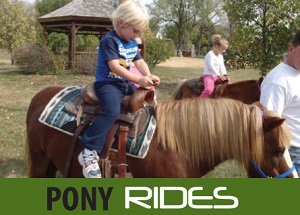 On Saturdays and Sundays in June, the zoo will feature Pony Rides at a cost of $2.00 per child. Pony Rides will run from 10:00 to 3:00.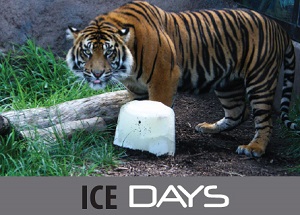 July will see the return of Ice Days on Saturday's and Sunday's where animals get creative ice treats.  In addition, zoo guests will have an opportunity to use the zoo's synthetic ice rink.  Access to the rink is granted for FREE and skates are available for rent.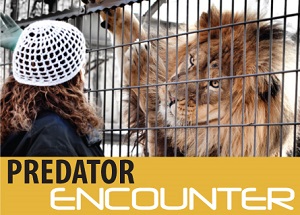 In August, the Zoo will unveil its Predator Encounter at Lion's Pride.  This exclusive opportunity for about thirty people on Saturday's and Sunday's, will take guests behind the scenes to experience the relationship between the zoo's African Lions and it's animal care staff.  This experience is designed for guests over the age of 8 years old.
Click on the link below for a schedule of Family Fun Fest Activities.