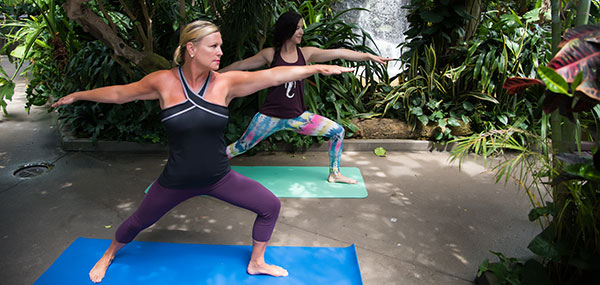 Attention all work warriors!
The Topeka Zoo is your calm destination for an evening yoga session!
Bring your mat and join Leigh Granada and Beth Kuckelman of Lava Yoga for an evening of crane, lion, eagle, tree, and butterfly poses!
Following your session, enjoy a healthy hummus, fruits, and veggie bar with sinful snacks and savory drinks provided by Grazers Café!
All attendees will also leave with a souvenir.
Date: September 22, 2016 at 6:30 pm
Location: Your Topeka Zoo, 635 SW Gage Blvd.
Cost: $45 per person
There is a maximum of 30 spots, so register early and reserve your spot for this amazing experience.