Friends of the Topeka Zoo's Annual Photography Contest 
Take Your Best Shot! From wild animals to colorful landscaping, the Topeka Zoo is a photographer's paradise and the Friends of the Topeka Zoo's annual photography contest is the perfect opportunity for the community to showcase their talents.
Entries for the "Take Your Best Shot" photo contest will be accepted through August 1, 2016 at the Friends of the Topeka Zoo office located at 635 SW Gage Blvd. Community members of all ages are encouraged to participate. The photo categories include:
Animal Action Shot
Animal Portrait
Animal Group Photo
Horticulture/Landscape
Black and White
Altered Images (new category)
Professional (at least 30% of annual income must be earned from photography)
There will be a special category for photographs submitted by entrants under the age of 18
All entries will be judged based on originality, print quality, composition and image impact. All photos will become property of the Friends of the Topeka Zoo and will not be returned.
Awards will be presented for Grand Prize, Directors Choice and Staff Choice. All contestants will  receive a coupon good for one free visit during the photo exhibition. Photo entries must be a minimum of 8″ x 10″ and matted. Please do not frame submissions. If frames are turned in with submissions they will be removed for display and judging (must still be matted to be considered for contest).  Also, a high resolution digital copy of the photo must be submitted to
fotz@fotz.org
 on or before August 1.
Winning entries will be published on the Topeka Zoo website.  Grand prize winner will receive:
Personal guided photo safari at Your Topeka Zoo
One year family membership to the Friends of the Topeka Zoo.
$25 gift certificate to the Leopard Spot Gift Shop
$20 gift certificate to the Grazers Café
View and Print the Registration Form Now!
For additional information call the Friends of the Zoo at 272-7595
2015 Photo Contest Winners
Grant Prize Winner and 1st Place Animal Group:
David Harbert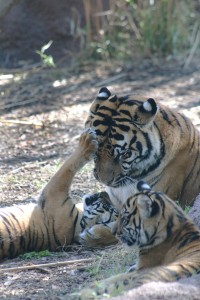 2nd Place Animal Group
Aubrey Behrends
3rd Place Animal Group
Lisa Wehrly

1st Place Animal Action
David Harbert

2nd Place Animal Action
Stanley Powers

3rd Place Animal Action


Leana Drane

 1st Place Animal Portrait
Lisa Wehrly

 2nd Place Animal Portrait
Kaylynn Singhdhillon

 3rd Place Animal Portrait
Emma Steimle
(digital image not available)
 1st Place Black and White
Emma Steimle
(digital image not available)
 2nd Place Black and White
Jeff Probst

 3rd Place Black and White
Emma Steimle
(digital image not available)
 1st Place Landscape and Horticulture
David Harbert

 2nd Place Landscape and Horticulture
Leana Drane

 3rd Place Landscape and Horticulture
Lily Singhdhillon

 1st Place Under 18
Emma Steimle
(digital image not available)
 2nd Place Under 18
Lynnea Nelson

 3rd Place Under 18
Noah Behrends

 1st Place Altered Image
David Harbert

 2nd Place Altered Image
Becky Kallenberger

 3rd Place Altered Image
Lisa Wehrly

 1st Place Professional
Mary Dodson
(digital image not available)
 2nd Place Professional
Christina Dodson
(digital image not available)