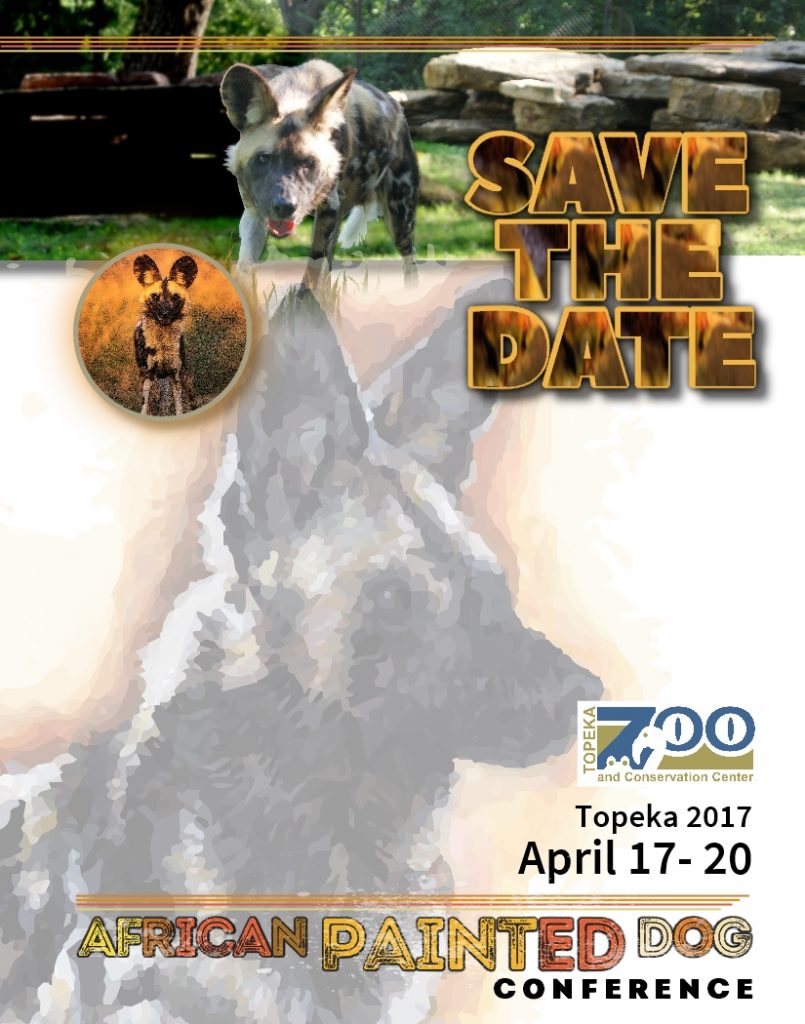 The African Painted Dog Conference brings together conservationists and zoo professionals from around the world to enhance and improve the care and conservation of African Painted dogs.
This conference will focus on gathering the knowledge of field biologists and professional animal caregivers to further our understanding of this amazing species and promote professional development.
The conference will be held April 17-20, 2017.
Click here to view the registration form and sign up today!
More information to be announced soon.